The UK's work in Afghanistan
Published 14 January 2014
This was published under the 2010 to 2015 Conservative and Liberal Democrat coalition government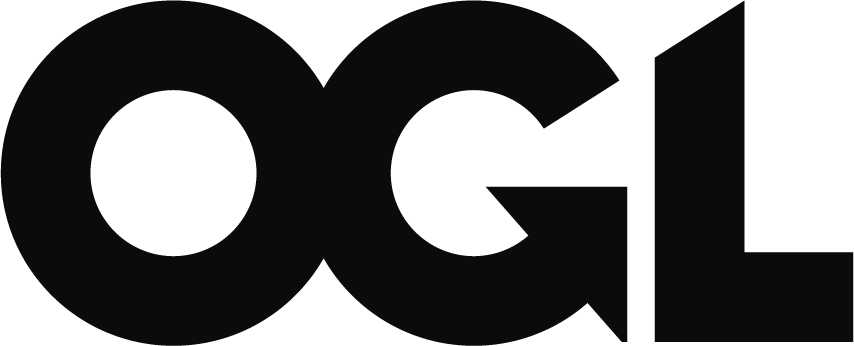 © Crown copyright 2014
This publication is licensed under the terms of the Open Government Licence v3.0 except where otherwise stated. To view this licence, visit nationalarchives.gov.uk/doc/open-government-licence/version/3 or write to the Information Policy Team, The National Archives, Kew, London TW9 4DU, or email: psi@nationalarchives.gov.uk.
Where we have identified any third party copyright information you will need to obtain permission from the copyright holders concerned.
This publication is available at https://www.gov.uk/government/publications/uks-work-in-afghanistan/the-uks-work-in-afghanistan
1.

Overview of the UK and Afghanistan

[image removed]

On 11 September 2001 nearly 3,000 people were killed in coordinated terrorist attacks against the United States (US); 67 were British. 9/11, as it became known, was the work of Al-Qaeda terrorists, led by Osama bin Laden. At that time they enjoyed the freedom and security of bases in Afghanistan, under the protection of the brutal Taliban regime.

The UK government stood alongside international partners in our condemnation of Al-Qaeda's actions. When the Taliban refused to hand over Osama bin Laden, we joined the US and many other nations to bring Al-Qaeda's leaders to justice, remove the Taliban from control in Afghanistan and prevent the country again becoming a safe haven for international terrorists.

Over the last 13 years the international military campaign has reduced the terrorist threat from this region and helped train a 350,000 strong Afghan National Security Force who now have lead security responsibility for Afghanistan's 30 million citizens. The process of handing over security to Afghan forces – 'transition' – has seen the international military's role change from leading combat operations to training, advising and assisting.

Development and diplomatic activities have also improved the lives of Afghan people and helped deliver basic needs, such as access to health, education and the opportunity to vote.

"Britain has played a huge and honourable role in trying to do everything we can to give Afghanistan the chance of stability and security, and to make sure that it never again is a haven for terror. I know that the real long-term answer for Afghanistan is not simply security and stability and peace with its neighbours, but the real answer for Afghanistan is prosperity and growth and jobs and investment and wealth. That is absolutely key to the future of the country." – Prime Minister David Cameron, March 2013.

The UK's involvement has helped to create the opportunity for a more secure, stable and increasingly self-sufficient future for Afghanistan. The cost has been high, but our national security has been strengthened by enabling the Afghans to take control of theirs.

For information on recent UK activities in Afghanistan see UK and Afghanistan: latest updates.

Despite significant progress, Afghanistan still faces many challenges. That is why we have made a long term commitment to continue helping the Afghan people after 2014 through military and development support. We will coordinate this through the British Embassy in Kabul.

"You've got to examine – "What if we and the international community had not done what we have?". Afghanistan was close to being in a state of incipient civil war. The great chances are that the country would have split, a huge swathe of the country would have become ungoverned space, a haven for more international terrorism." – General Nick Houghton, Chief of Defence Staff.

Despite the appalling violence of 9/11 that led to the UK's military involvement in Afghanistan in 2001, our engagement has not simply been a 'war in Afghanistan'. We, along with international partners, quickly realised that creating a more secure Afghanistan would be impossible without trying to address the country's poverty, insecurity, poor infrastructure, weak governance and fragile economy.

[image removed]

That is why the UK became involved in a wide range of projects to improve education, healthcare and governance. These projects have made a difference to the lives of many Afghans:
nearly 6 million children now attend school (source: US Report to Congress of Afghan Progress and Stability, November 2013), up from 1 million in 2001, nearly 40% of them are girls, which would have been unthinkable under the Taliban control
access to primary health care has increased from 9% in 2003 to over half of the population now
maternal mortality has halved since 2001 and life expectancy for Afghans is at its highest ever level
Afghanistan's $18 billion GDP is seven times higher than 10 years ago and Afghan Government revenue has grown eight fold since 2004 to $2 billion in 2012
a written constitution, a democratically elected government and a system of local democracy now exist - Afghans now have an unprecedented voice in how their country is run, nationally and locally
[image removed]
International actions in Afghanistan since 2001 have significantly reduced the terrorist threat to the UK from this region. But no one could doubt the high price paid, particularly in Helmand, where UK troops have been based since 2006. We are proud of the dedication and courage of ourArmed Forces and we owe particular tribute to the service personnel who have been killed in Afghanistan and many more who have suffered life-changing injuries. They will have our long term respect, support and assistance.
[image removed]
Nothing can ease the tragic loss for families of those who have died. Their ultimate sacrifice has strengthened the UK's national security and they will never be forgotten. Sadly tens of thousands of the Afghan National Security Forces and civilians have also lost their lives and continue to face ongoing risk of violence in Afghanistan.
It is too early to predict Afghanistan's long-term future. There are many factors that will shape it, including the 2014 presidential elections and the possibility of a political settlement between groups such as the Taliban. Although significant progress has been made in security, basic services and economic growth, it will be the Afghan government's future ability that will determine long-term prospects for peace and stability.
That is why the UK has led international partners in making a clear financial and training commitment to Afghanistan's authorities and institutions beyond 2014. In return the Afghan government needs to act decisively to improve governance, human rights and reduce corruption.
When the international military combat mission finishes at the end of 2014, the UK will continue to make a significant contribution to helping Afghans determine their own country's future.
2.

NATO and ISAF: a partnership of nations

The military mission in Afghanistan has been a partnership between the 49 nations – over a quarter of the world's countries – which constituted the International Security Assistance Force (ISAF). On 11 August 2003 North Atlantic Treaty Organization (NATO) assumed leadership of ISAF operations. The alliance became responsible for the command, co-ordination and planning of the force from headquarters in Afghanistan.

[image removed]
3.

Security in Afghanistan

[video removed]

In this short film by NATO, Lieutenant General John Lorimer, current Deputy Commander ISAF, discusses 12 years in Afghanistan.

The UK has been at the forefront of international military efforts in Afghanistan since 2001. This has involved fighting an insurgency determined to undermine Afghan government control, creating and training the Afghan National Security Forces and providing a secure environment for reconstruction and development to take place. Since 2006 most UK troops deployed to Afghanistan have operated in Helmand province in southern Afghanistan.

All parts of our Armed Forces have made a valuable contribution, including:
submariners of the Royal Navy who carried out missile strikes against terrorist targets in Afghanistan in the days after 9/11
airmen and women who have ensured 24/7 air support in the most inhospitable environments
soldiers and Royal Marines commandos who have led combat operations and trained their Afghan counterparts to take the security lead
[images removed]
They have served in Afghanistan with distinction and professionalism. Without the security provided through their work, development, healthcare and economic stability could not have happened.
"Our troops have done a fantastic job… they can be very proud of what they have done." – Prime Minister David Cameron, December 2013.
Over the duration of the military campaign the UK's strategy and tactics on the ground have had to alter in line with the challenges that we faced. In a military campaign of this nature, not every decision will be perfect. Flexibility is an absolute necessity, and we have learned lessons from previous decisions and consequences.
3.1

My job in Afghanistan

[video removed]

The My Job in Afghanistan playlist [video removed] shows several examples of different roles that UK servicemen and women have carried out in Afghanistan, from bomb disposal to helicopter piloting.
3.2

2001 to 2003: responding to the 9/11 attacks - removing Al-Qaeda, hunting Osama bin Laden and establishing ISAF

International military engagement in Afghanistan started in 2001, right after 9/11. On 12 September 2001 NATO took the unprecedented step of invoking its Article V, asserting NATO members' solidarity with the United States against the perpetrators. The United Nations (UN) issued binding resolutions under Chapter VII to tackle international terrorism. The UK joined the US and other partners in an operation to deny Al-Qaeda its Afghan base, as part of the US-led Operation Enduring Freedom. Our first ground troops deployed shortly after and have been there ever since.

The Taliban regime that had allowed Al-Qaeda to operate from Afghanistan started to collapse, and many of its members fled into southern Afghanistan and the tribal areas around the Pakistan border. International assistance helped the legitimate Afghan National Security Forces and government to ensure that their country would not be used again by terrorists to train and prepare for attacks.

"This fight is much more than Afghanistan itself. This is a fight about ideas, a fight about a way of life. Al-Qaeda and its ally the Taliban want to take control of Afghanistan to exercise power and secure a location to develop its capabilities to spread its extreme brand of radicalism throughout the region and eventually the world." – General Shir Mohammad Karimi, Chief of Staff for the Afghan National Army.

That is why in December 2001, at a conference in Bonn, the international community agreed details for the establishment of an Afghan Interim Authority with a 6 month mandate and asked for an International Security Assistance Force (ISAF).

[image removed]

The UK has always played a leading role in ISAF. In 2001 UK troops led ISAF in its mission to provide security for the capital Kabul and help train new Afghan National Security Forces. In parallel, Royal Marines commandos deployed in early 2002 to assist counter terrorism operations in eastern Afghanistan. This operation destroyed a lot of Al-Qaeda's infrastructure and ammunition.
3.3

2003 to 2006: ISAF expands across Afghanistan

[image removed]

NATO assumed control of ISAF operations in August 2003 and the UK supported NATO plans to expand ISAF into the north towards the end of that year. This was designed to extend Afghanistan's Interim Authority beyond Kabul in the face of continued insurgency, including the Taliban. The ISAF expansion also aimed to improve security during election periods and make it possible for emergency development to tackle crippling poverty, neglected infrastructure, weak local governance and a fragile economy.

The UK continued to participate in the US-led Operation Enduring Freedom, deploying fast jets to Kandahar in the south in September 2004 to support coalition forces engaging remnants of the Taliban and Al-Qaeda.

ISAF further expanded operations in 2005 into western Afghanistan and, significantly for the UK, into the south in 2006. Expansion was completed in late 2006 with a US deployment to the east. UK troops, mainly from the Air Assault Brigade, moved into Helmand province in the summer of 2006. The nature of the insurgency, mixed with the cultural, social and ethnic complexities of this province presented an incredibly challenging environment for troops to operate in.
3.4

2006-2009: Helmand province early years

Since 2006 the UK's military effort on the ground in Helmand has been delivered by 'Task Force Helmand', commanded by a Brigadier from the Army or Royal Marines, with units and personnel from across the services.

At its largest the UK force level included 9,500 personnel, generally serving a 6-month tour of duty. Task Force Helmand has been supported by a tri-service logistics support organisation and the Royal Air Force.

[image removed]

The UK's strategy and tactics in Helmand, particularly in the early years, had to adapt to the challenges of a complex terrain and a determined enemy. The intensity of insurgent activity to disrupt Afghan government authority grew more violent from 2006 to 2008, and the improvised explosive device (IED) emerged as a favoured insurgent weapon. These indiscriminate and often deadly devices have been responsible for many military and civilian casualties across Afghanistan.

"2009 was probably the toughest year - insurgents had deepened their grip on the south and east, which had spread north and west. There was very clearly a sense that the momentum was with them. There was a spike in British casualties, especially in Sangin, as forces sought, in very overstretched circumstances, to secure Helmand. You started to really feel the human cost we were bearing." – Mark Sedwill, Prime Minister's former Special Representative for Afghanistan and Pakistan, October 2011.

This was a difficult period for UK troops, but we learned lessons. As the violence increased, more troops, helicopters and armoured vehicles were sent to Helmand to carry out operations to reinforce security across the province, particularly in heavily populated local areas.

"Looking back, it was only in 2008 and 2009 that the resources began to match the ambitions… The plan was to deny the ground to the Taliban and to expand the zone of security for the population, so that the Afghan National Security Forces could take over… but, having been on the ground in Helmand and having seen the lie of the land, it was a big ask for the number of troops that we had there at the time." - Sir William Patey, former UK Ambassador to Afghanistan.

By 2009 Helmand was still Afghanistan's most violent province. However the introduction of additional units, more heavily defended vehicles and specialist equipment to counter IEDs helped to put the insurgency back on the defensive.
3.5

2010-2014: handover of security from ISAF to the Afghan National Security Forces

[images removed]

The importance of creating and training the Afghan National Security Forces to protect their own country and prevent the return of international terrorists cannot be overestimated. Along with the Afghan government development, they are the key to Afghanistan's future security.

UK servicemen and women have played an important part in developing the Afghan National Security Forces. They have helped train, advise and mentor the Afghan forces. As a result, the Afghan forces have developed into credible and capable units that are earning the respect and trust of the Afghan population, with public confidence in the Afghan National Army reaching almost 90% (source: The Asia Foundation survey, 2013).

[image removed]

Numbering nearly 350,000 soldiers, police and air force personnel, the Afghan National Security Forces now have lead security responsibility across Afghanistan for its 30 million citizens. This marks a significant milestone for Afghanistan and its people. It has also enabled UK troop numbers to reduce and combat operations to decrease.

[video removed]

Captain Edward Brown speaks about his work training the Afghan National Army.

The process of handing over security from ISAF to Afghan control – 'transition' – was agreed at a NATO Conference in Lisbon in November 2010 in line with the wishes of the Afghan government. It has been a gradual process, with the Afghan National Security Forces taking on increasingly greater responsibility in line with their growing capabilities. It will be completed by the end of 2014.
3.6

Bringing troops home from Afghanistan

[image removed]

With the steady development of the Afghan National Security Forces, we and our and ISAF partners are continuing to bring our troops home. At its peak, in Helmand alone there were 137 UK bases and around 9,500 UK troops. On 9 August 2013 the military headquarters of the UK's Task Force Helmand moved from Lashkar Gah to Camp Bastion. The total number of our Armed Forces personnel in Afghanistan also reduced from 9,000 at the start of 2013, to around 5,200 at the start of this year. By the end of this year there will be substantially less UK troops serving in Afghanistan; and those who remain will not be in a combat role.

[image removed]
3.7

Future military support to Afghanistan

After 2014 the UK's commitment to training an effective and well-led Afghan Army will continue.

We have agreed to provide £70 million a year until at least 2017 for developing the Afghan National Security Forces. This funding will contribute towards a wider fund that is being put together by Afghanistan and the international community to ensure that Afghan forces can maintain national security after 2014.

The UK has a strong tradition for military officer training, and was asked by the Afghan government to set up an army officer academy to develop the next generation of Afghan military leaders. The Afghan National Army Officer's Academy near Kabul already has its first cadets in training.

UK staff are training, advising and assisting Afghan instructor partners, so that they will be able to run their own academy.

[image removed]

Our involvement with the academy and the continued deployment of headquarters personnel will be part of NATO's post-2014 'Resolute Support' mission. This mission, once agreed by the Afghans, will concentrate on training, advising and assisting the Afghan National Security Forces.

The UK will also host the NATO Summit in September 2014 in Wales.

"Ten years ago, there were no Afghan National Security Forces. Five years ago, Afghan forces were a fraction of what they are today. Now you have 350,000 Afghan troops and police - a formidable force. And time and time again, we have seen them dealing quickly and competently with complex attacks. Defeating the enemies of Afghanistan, and defending and protecting the Afghan people." – Anders Fogh Rasmussen, NATO Secretary General, 18 June, 2013.

[video removed]

NATOChannel meets some of tomorrow's Afghan Army leaders at the new Officer Academy, to learn about what motivated them to join the Army and fight for their country.
3.8

Security outlook for Afghanistan

The security outlook for Afghanistan post-2014 indicates there will be continuing violence. However in the first year of full transition in 2013, the Afghan National Security Forces have largely succeeded in keeping the insurgency out of highly populated urban areas.

They are increasingly leading successful complex and well-coordinated operations. For example, the Afghan National Security Forces launched 'Operation Seamough' at the end of July 2013 as a combined clearance, security and international aid mission to secure the main supply routes south of Kabul. This involved over 1,300 Afghan security personnel, working alongside other arms of the Afghan government as well as humanitarian organisations and achieved its objectives.

"I would say that the ANSF have flourished in their own independence. I think it's been our stepping back that has allowed them to graduate onto the next level. The reality is the Afghans don't need our assistance day to day." – Brigadier Rupert Jones, former Commander Task Force Helmand.

We must not underestimate the challenges that still remain for the Afghans. Throughout, the insurgency has remained determined and resilient and, while much reduced, a residual threat of terrorism from the region still remains.
4.

Political development and peace

In 2001 Afghanistan had suffered over 30 years of instability with violent coups, tribal infighting, devastating civil war and religious dictatorship. The challenge to secure a long-term, Afghan-led peace remains. The UK's experience in Northern Ireland showed that finding a political solution to conflict is rarely smooth, uncomplicated or quick, and inevitably requires compromises. But if groups like the Taliban agree to break ties with terrorism, renounce violence and respect the Afghan constitution there is the prospect of them being part of a political process.
4.1

Developing accountable and democratic government

When the Taliban was overthrown in 2001, there was no functioning government or civil service in Afghanistan. The UK and international partners are helping Afghanistan to build more accountable and democratic institutions. Much progress has been made:
parliamentary democracy established by a new Constitution in 2004
presidential elections held in 2004, 2005, 2009 and 2010; government ministries established to provide services across Afghanistan
provincial councils elected by the Afghan people
anti-corruption laws introduced and training for the civil service
See further information on the Office of the President, Islamic Republic of Afghanistan.
[image removed]
The UK has worked with the Afghan authorities to strengthen institutions for governance, rule of law and human rights. We are also supporting Afghan efforts to ensure that the 2014 presidential elections are credible, inclusive and followed by a peaceful political transition. We are providing support, often through the British Embassy Kabul:
to key electoral bodies (the Independent Electoral Commission, Independent Electoral Complaints Commission and Media Commission) whose role is to conduct free and fair elections
for the ELECT programme to build Afghan electoral institutions, develop a voter registration system and support election operations; results include registering 3 million additional voters (40% women) and 7,000 trained election officials
funding to the Free and Fair Elections Foundation of Afghanistan, the main domestic Afghan election observation non-government organisation (NGO)
£4.5 million committed to increase women's participation in the elections
£19.9 million to a Civil Society Challenge Fund (Tawanmandi) to strengthen Afghan civil society's engagement on human rights, justice, anti-corruption, peace building and media
between 2012 and 2013, £1 million to programmes that aim to build the capability of the Afghan Parliament
training for Afghan political parties to strengthen democracy and parliamentary accountability
Much has been achieved, but there is still more to do. Corruption remains a serious and widespread problem. In 2012, Transparency International ranked Afghanistan 174 out of 176 countries, in joint last place with North Korea and Somalia. The issue is repeatedly identified by Afghan people as one of their biggest concerns.
The UK has advisors in several Afghan ministries to support their ability to budget and account for funds. We are also supporting the Afghan mining industry to reduce corruption and encourage investment, and helping Afghan civil society organisations to hold public institutions to account. But tackling deep-rooted corruption will be a long and difficult task.
4.2

How the UK is supporting efforts towards peace
Reconciliation
The UK is supporting an Afghan-led peace process. It has called on the Taliban to enter into discussions with the Afghan High Peace Council towards a political settlement. We also have regular dialogue with the High Peace Council, and strongly support its work.
The UK's Prime Minister and Foreign Secretary have held a series of meetings with their Afghan and Pakistani counterparts on supporting the Afghan-led peace process. Both Afghanistan and Pakistan recognise that their long-term prosperity and security depend on building a strong, co-operative relationship with each other.
[image removed]
"We'll do all we can to support an Afghan-led peace process. This will not be easy. It will take courage and conviction… There will be setbacks. But there is a window of opportunity, and I'm going to urge all of those who renounce violence, who respect the constitution, who want to have a voice in the future prosperity of the country, to seize that opportunity." – Prime Minister David Cameron following a meeting with President Karzai, June 2013.
Reintegration
The UK supports the Afghan government in offering those who are prepared to renounce violence a route back into Afghan society. The Afghan government established the Afghan Peace and Reintegration Programme. It has been supported by the international community, with the UK contributing more than £9 million (as of June 2013). The programme supports reconciliation by removing low level fighters from the battlefield. It offers insurgents a way to renounce violence and to build a peaceful future for themselves and their families and has seen results:
over 6500 Afghans have joined the programme including 565 local commanders and leaders
31 Provincial Peace Committees now engage in local outreach and negotiations
"I personally want an end to the anger, bombings, and killing in Afghanistan. It can be stopped when we are united." – Haj Meyrab Kookkoo, a tribal elder from Musa Qala, October 2013.
5.

Reconstruction and development
5.1

Why the UK supports development in Afghanistan

The UK and international partners have committed significant resources in Afghanistan to help rebuild and stabilise the country. Over 30 years of conflict have left Afghanistan one of the poorest countries in the world. Although at an all time high, average life expectancy is still just 49. A third of the population lives below the poverty line - the equivalent of 60 pence per day (information based on May 2010 Currency Data). Only 1 in 4 Afghans can read and write, and 1 in 10 children die before their fifth birthday (source: Afghan Ministry for Public Health, 2011).

Without supporting Afghans to address the country's poverty, widespread insecurity, poor infrastructure, weak governance and fragile economy, it would never be possible to stabilise Afghanistan.

That is why, alongside our military activities, the UK has supported a wide range of projects to improve education, healthcare, economic growth and local governance, in Helmand and across the country. These have been made possible by improved security provided by international troops and the Afghan National Security Forces.

[images removed]

Overall, the UK has provided more than £1 billion in development assistance to Afghanistan since 2001. This has made a real difference to the lives of many Afghan people and is helping to build a more stable future for the country.

But the long term challenges in Afghanistan will take decades to transform. That is why our reconstruction and development support to Afghanistan will continue after the end of the combat mission in 2014. The UK has committed to maintain development assistance of £178 million a year until 2017.
5.2

UK aid

The UK provides aid to Afghanistan bilaterally and multilaterally through organisation such as the European Union, World Bank and the United Nations Development Programme (UNDP). The UK government also spends aid directly on conflict prevention, stabilisation and peace-keeping activities. The UK has been one of the largest donors to the World Bank-managed Afghanistan Reconstruction Trust Fund, which accounts for half of our development assistance. The Fund was established in 2002 to support the growth of a stable Afghan state from a fledgling government. Amongst other things it has helped:
3.2 million people access electricity
4.8 million people access water and sanitation services
build and run schools serving over 1 million children, and trained 156,000 primary school teachers
"Now that I go to school I'm learning about myself and life… I want to study to become an engineer so that I can build more schools for girls in Afghanistan." – Sumita, attending Abdullah bin-Omar Primary School outside Kabul. The school opened in 2003 and was one of the first of its kind in rural areas.
5.3

Development throughout Afghanistan

With support from the UK, there have been some remarkable stories of development work throughout Afghanistan since 2001. These include:
Demining Herat province
[video removed]
In 2012, 380 Afghans were killed by landmines – 260 of them were children. This film - produced in 2010 - shows the UK-funded HALO project removing landmines left in Herat during previous wars. We have committed a further £9.23 million to the project for 2013 to 2018. This will enable HALO to clear all remaining landmines in Herat, not only saving lives, but allowing farmers to use the land for agriculture.
Empowering communities through the National Solidarity Programme
[video removed]
The National Solidarity Programme (NSP), which has received £30 million in funding from the UK, provides communities in Afghanistan with funds to build basic facilities like roads, schools, health clinics and water systems. This short film shows how NSP puts the Afghan people at the heart of decision-making, electing their own community representatives, and helping to plan and deliver solutions.
Supporting Afghan businesses through microfinance
[video removed]
The UK-funded microfinance programme has helped more than 400,000 men and women build new businesses in Afghanistan. Women account for 60% of those who have received £400 million in small business loans from the Microfinance Investment Support Facility for Afghanistan.
Full details of UK government development programmes can be found using the Department for International Development's tracker.
5.4

Provincial Reconstruction Teams

In 2002 Provincial Reconstruction Teams (PRTs) were established as combined military and civilian organisations in Afghanistan's provinces. They had 3 core tasks:
improve security
extend the reach of the Afghan government
development and reconstruction
PRTs have helped to stabilise remote provinces in Afghanistan by strengthening local political institutions, empowering local leaders and improving social and economic progress. They delivered reconstruction and humanitarian assistance in remote, violent areas where no other development organisations were able to operate. As Afghan sovereignty and abilities grow, all PRTs will close by the end of 2014.
The UK has led 3 PRTs in Afghanistan. The first UK-led PRT was set up in the north, in Mazar-e-Sharif, in May 2003. A second, smaller, UK-led PRT was subsequently established in Meymaneh. The reconstruction team in Mazar included UK civilian staff and around 100 troops, supporting development programmes alongside local Afghan authorities. In March 2006 it transferred to Swedish control as we shifted our focus to the south, while the PRT in Meymaneh was handed over to Norway in September 2005.
The first civilian-led PRT was set up in Helmand in 2006 as a UK-led multi-national effort of the UK, US, Danish and, until 2012, Estonian governments. Its aim has been to support the local Afghan government in delivering governance and improved development across the province. At its peak the Helmand reconstruction team had 220 staff; it is now reducing in line with a planned handover to the Afghans.
[image removed]
6.

Development in Helmand province since 2006

In 2006 when the Helmand PRT was set up the Afghan government had a limited presence concentrated in the centre of the province, and was seen as illegitimate and corrupt. This negative perception meant the insurgency had regained a foothold in Helmand, making it one of Afghanistan's most violent provinces. Years of oppressive Taliban rule had also led to severely limited basic services such as health and education.

The UK's development work in Helmand has helped to improve the lives of Afghans in the province:
the number of Helmandi children in school has risen from under 55,000 to over 147,000 since 2008, including nearly 30,000 girls (up from zero girls before 2001)
there is a fast developing private sector and personal income is increasing
more than 40,000 Helmandis have voted in District Community Council elections since 2009
260 kilometres (km) of much needed hard top road have been added to the road network since 2012 and more than 70km of irrigation canal rehabilitated, allowing commerce and travel to develop
media is thriving, providing a voice for the Afghan people through television, radio and online channels
national perceptions of government legitimacy have risen, up from 67% in 2008 to 75% in 2013; at the same time, support for armed opposition groups has been significantly reduced
From a very low level in 2006, this progress is significant. Helmand still faces very real problems in the future with infrastructure, its economy and ongoing insecurity, but it has potential. The UK will continue to support the people of Helmand with aid and development projects, at a national and local level, after combat operations have finished.
"We have presented the people of Helmand with an opportunity. They have grabbed it enthusiastically, confidently… it's now in their hands for the future." – Catriona Laing, former Head of Helmand Provincial Reconstruction Team.
[image removed]
6.1

Improving local government in Helmand

The UK has helped to set up a system of elected local representatives in Helmand, known as District Community Councils. This system has helped to build confidence in local government and is bolstering political stability.

More than 40,000 Helmandis have voted in these local elections since 2009 with those elected representing 80% of the province's population. In June 2013, 6000 people voted in the Nad-e-Ali district election, the largest local election to have ever taken place in Afghanistan.

[video removed]

Derek Griffiths, Governance Advisor, Helmand PRT, talks about the UK's work with the government of Afghanistan to improve local democracy and governance in Helmand.
6.2

Increasing access to education in Helmand

[image removed]

Education is critically important in the long-term fight against the insurgency, because uneducated young men in Helmand have few employment opportunities and are vulnerable to recruitment by insurgent groups. Education improves children's life choices from one generation to the next.

In 2006, the education system in Helmand was broken, with very few children in school and few schools open. The UK has worked closely with the Afghan government to increase access to primary and secondary education for girls and boys, and the system in Helmand has improved dramatically.

In 2007 there were 47 schools open in Helmand, and today there are 214. The PRT has built 89 schools. Now 130,000 children in Helmand can now go to school (from 54,000 in 2006) including nearly 30,000 girls.

At a national level we have committed £47 million over 3 years to 2016 to the Girls Education Challenge Fund, to improve girls' education from early childhood through to secondary school. The aim is to get more than 250,000 Afghan girls into education, particularly in some of the most insecure parts of Afghanistan.

"In Helmand there has been considerable, remarkable, progress in the education sector which has been made possible by the international community's aid and support. The biggest weapon which you can use to change the world is education." – Ahmad Shah, Deputy Headmaster of Girls School in Lashkar Gah, October 2013.

[video removed]

Sarah Montgomery, Head of Social and Economic Development, Helmand PRT, talks about the UK's work with the Government of Afghanistan to improve access to education for children.
6.3

Increasing access to healthcare in Helmand

By 2006 Afghanistan's healthcare services had suffered a severe lack of investment, with a shortage of health workers, closed facilities and high rates of maternal and infant mortality.

Since then the UK has worked closely with the Afghan government to expand access to healthcare across Helmand. There are now 57 healthcare facilities open in Helmand, up from 34 in 2008.

With better access to healthcare, fewer people are dying of preventable illnesses and women and babies are more likely to survive childbirth.

[video removed]

Sarah Montgomery, Head of Social and Economic Development, Helmand PRT talks about the UK's work with the Government of Afghanistan to improve access to healthcare.
6.4

Expanding the justice system in Helmand

As in other parts of Afghanistan, Helmand in 2006 had no effective formal justice system. This contributed significantly to its instability. As the Afghan government was unable to demonstrate its credibility by resolving disputes, the Taliban filled this vacuum. Their informal system was severe, including barbaric punishments such as amputation.

Today, access to formal justice in Helmand is greater than it has ever been. The presence of formal justice outside the provincial capital Lashkar Gah has grown from two justice officials in 2 of the 13 districts in 2010 to 40 justice officials in 10 districts. We have also funded the construction and maintenance of secure and better run prisons that conform to international standards.

Across Afghanistan the UK continues to support legal and institutional reform and invests in training, including on human rights. We also support the representation of women in justice programmes, for instance at the Criminal Justice Task Force.

Establishing a fully effective justice system in Afghanistan is a long-term task that will require significant investment for many years to come. However, national confidence in the statutory justice system has steadily risen and many now prefer it over the Taliban system.

[video removed]

Belinda Lewis, current Head of Mission for Helmand PRT, discusses the UK's work to expand community leaders' understanding of justice and human rights.
6.5

Building a strong and capable police force in Helmand

An effective police force is the foundation of an effective justice system. In 2006 the Police in Helmand were untrained, undisciplined and unprofessional. They were feared by the public who had very little confidence in them.

[images removed]

Joint Afghan and international efforts to improve policing have seen the police in Helmand develop into a more capable, professional and trustworthy service. The focus has been on training, mentoring and investing in police infrastructure.

UK and European Union police have trained 51 Afghan police trainers in Helmand who are now delivering training to others and training colleagues to become trainers themselves. This has been replicated throughout the Helmand legal system.

The police are now the frontline in providing security directly to the population. This has increased public security and confidence across the province.

"I have received lots of training both in Afghanistan and abroad, including in the UK. We have everything because of the assistance of our international mentors and advisors." – Major Aziz, a criminal investigation officer in Helmand Police Force.

[video removed]

Paul Brooker, the Senior Police Advisor in Helmand PRT talks about the UK's role in developing the capability of the Afghan National Police force.
6.6

Growing Helmand's economy

Decades of conflict took a heavy toll on Helmand's economy, with few lawful employment opportunities, an overdependence on farming and lack of access to modern farming techniques and technology.

Helmand's economy is overwhelmingly agricultural. PRT-supported agriculture training centres have trained over 150,000 local farmers, and market systems have linked farmers and vendors. Vocational skills courses funded by the UK have been attended since 2011 by 17,700 young people, including more than 5,100 women. We have also supported 36 small Helmandi enterprises to expand their businesses.

[image removed]

Opium production still remains a very serious problem in the region. The UK has played a role in trying to tackle the drugs trade, including helping Afghan authorities to eradicate poppy fields. We have also helped farmers to grow alternative legal crops. But results have been varied, with the worst results to date reported in 2013 (United Nations Office on Drugs and Crime report, 2013). Tackling the narcotics trade will be a long, uphill battle.

After 2014 we will continue to help the Afghan government develop its law enforcement capabilities. Afghan counter narcotics police have already tripled their drugs seizures in recent years. We will also work with partners to disrupt supply networks. Wider efforts to support the Afghan government build its security, economic development and good governance will also, in the longer-term, promote better conditions for tackling the drugs trade.
6.7

Developing infrastructure in Helmand

Infrastructure provides the essential services people need - such as water supply and sanitation, electricity, roads and transport. It is impossible to have sustainable economic development without reliable infrastructure.

UK investment in Helmand's neglected infrastructure has improved links between economic centres and communities, and increased the Afghan government's reach across the province. Investment has meant upgrading roads, constructing bridges, repairing canal systems and opening supply routes to communities to bolster Helmand's economy.

Nearly 8,000km of national highways, railways and roads have been built, cutting travel times between cities for goods and people by up to 75%. These, and improved civil aviation, mean Afghanistan is now linked to major hubs in the region and international markets.

The Afghan government will become increasingly able to maintain and gradually improve infrastructure.

[video removed]

Captain David Gibson, Officer in Command of the Royal Engineers stationed at Helmand PRT talks about the infrastructure projects he has managed and their benefits.
6.8

Improving women's opportunities in Helmand

[image removed]

Under the Taliban, the position of women in Afghanistan was one of the worst in the world. In Helmand there has been progress since 2001, but significant challenges remain. These include deeply-embedded traditional conservative values and culture, particularly in rural communities, domestic violence, forced marriages and lack of education or employment opportunities.

But there are positives. Women in Helmand continue to push hard for greater inclusion in their society. UK investment in technical and vocational training and business management has supported women's economic empowerment. Over 5,000 Helmandi women have been trained in a range of skills, including tailoring and IT skills.

The increase of female participation in politics is also a sign of progress. Helmand now has 2 female members of parliament out of 8 and many female representatives on local councils. In June 2013, 525 women voted to elect 4 women to Lashkar Gah's local council. This was the largest turn-out of female voters in a local election to date in Helmand.

"Despite recent progress on women's rights in Afghanistan, many still face significant challenges, from physical violence to psychological abuse through to exclusion from the political process. We are helping to tackle the root causes of these issues to ensure that women's voices are heard." – Justine Greening, Secretary of State for International Development.
6.9

UK support for Afghanistan's development after 2014

Afghanistan remains an extremely poor country but huge economic strides have taken place since 2001:
economic growth between 2002 and 2010 averaged at 12% per year, and was 14.4% in 2012 (although it is expected to slow in 2013)
domestic revenue collection reached 11% of GDP in 2011 to 2012, exceeding the International Monetary Fund target of 9.2%
the Afghan government collected almost $2 billion in revenue during the financial year 2011 to 2012, an eight-fold increase since 2003 to 2004
[image removed]
This progress provides a good foundation for Afghanistan's future economic growth, but we know that helping Afghanistan will be a long-term and difficult task. World Bank estimates are that Afghanistan may face 39% fiscal gap at the end of 2014 and 21% in 2025.
That is why the international community's development support to Afghanistan will not end in 2014, with $4 billion pledged until 2017. As part of this the UK has committed £178 million a year until 2017 and will co-chair (with the Afghan government) an international development conference at the end of 2014. The Afghan government must also play its part by meeting the commitments it made at the Tokyo Conference in 2012 to tackle corruption and support human and women's rights.
From 2014 our development support will be coordinated from Kabul, connecting to Helmand through Afghan government ministries. It will include support for economic and social development and for helping the Afghan government implement its National Drug Control Strategy. We will also encourage UN agencies to continue to support progress in Helmand beyond 2014. This support will help the Afghan government continue to reduce extreme poverty, create jobs and achieve long term economic growth.
6.10

Role of Afghan civilian staff

Local Afghan civilian staff working for the UK in Afghanistan have played a very important part in joint efforts to build a more secure, stable and prosperous Afghanistan.

This work has been vital, and for people like interpreters and translators who have worked alongside us on the ground, dangerous. We pay tribute to all those who have contributed, in particular those who have been injured or even killed while working for the UK.

To support these local staff so that they can go on contributing to their country once they are no longer employed, we are offering a package of training and financial support in Afghanistan. Alternatively, for those staff regularly involved in working on the frontline, we are offering the opportunity to apply for relocation to the UK.
7.

Afghanistan: what next?

Life in Afghanistan has transformed for many people since the Taliban were ousted in 2001.

Working with the US and other international partners, the UK went to Afghanistan to remove Al-Qaeda strongholds and to prevent their return. As a result, the terrorist threat to the UK from this region has been substantially reduced.

There is now an Afghan security force of nearly 350,000 men and women with full responsibility for security operations throughout the country to continue this work. UK Armed Forces have played an important role in training these Afghan forces and we will continue to support them in the future with security funding.

Alongside other members of the international community, the UK's development support has helped Afghanistan become a more stable, viable and prosperous state. Afghanistan is increasingly able to provide basic services and improve the lives of ordinary Afghan citizens. This support will also continue. The international community has pledged $4 billion for development funding until at least 2017.

It is not possible to predict how the future will unfold for Afghanistan, and the road ahead will not be smooth. The country will continue to face violence and complex social and economic problems. It will be far from perfect.

The future will depend on various factors, including the 2014 presidential election and progress towards a political settlement with the Taliban. It will take a generation or more until we see the long-term impact of the last decade of international military action, support and investment in Afghanistan. Very real risks still lie ahead, but without the international investment and commitment to Afghanistan since 2001, the country would have been unimaginably worse off, and international terrorists would have been increasingly free to use it as a safe haven to launch attacks against the UK and its allies.

From 2014 the UK's relationship with Afghanistan will change, from one dominated by a military presence to an enduring commitment based around trade, development, diplomacy and military training. Our involvement, along with our international partners, has helped to lay the foundations for a more secure, stable and prosperous Afghanistan, which the Afghan people can now build on.

[image removed]
8.

Useful links

See also the timeline of events relating to the UK's work in Afghanistan.