River Thames Regulation and Enforcement Plan 2021 to 2022
Updated 31 March 2022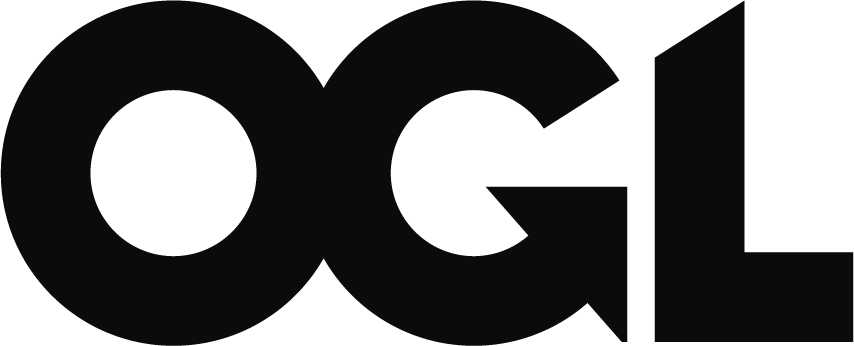 © Crown copyright 2022
This publication is licensed under the terms of the Open Government Licence v3.0 except where otherwise stated. To view this licence, visit nationalarchives.gov.uk/doc/open-government-licence/version/3 or write to the Information Policy Team, The National Archives, Kew, London TW9 4DU, or email: psi@nationalarchives.gov.uk.
Where we have identified any third party copyright information you will need to obtain permission from the copyright holders concerned.
This publication is available at https://www.gov.uk/government/publications/river-thames-enforcement-plan/river-thames-regulation-and-enforcement-plan-2021-to-2022
How we carry out our regulation and enforcement service
The Environment Agency wants all users of the non-tidal River Thames to enjoy the river and to be safe and lawful. We will continue to respond and adapt to the national Covid-19 pandemic to protect the safety and wellbeing of our staff and customers. We will continue to ensure our customers have access to the right information to understand their legal responsibilities to be able to comply. Our lock staff and river patrol crews will actively provide regulatory advice and guidance to our customers whilst using the river.
This plan explains the actions we will aim to take between 1 April 2021 and 31 March 2022 to help to ensure this.
Our aims
The Environment Agency enforcement and sanctions policy guides the way we work. We look to:
stop illegal activity from occurring or continuing
put right environmental harm or damage also known as restoration or remediation
bring illegal activity under regulatory control and into compliance with the law
provide advice and guidance where appropriate or take court action
We also seek to support the government's 25 Year Environment Plan. We will help to enhance the beauty, heritage and engagement with the natural environment. By reducing misuse of the River Thames, we help to make sure it can be enjoyed, used by and cared for by everyone.
Our approach
We will provide a professional regulation and enforcement service for the River Thames. Our method for doing this is based on the following principles.
Intelligence led
We target our enforcement action using an 'intelligence led' approach. This means that we:
collect and evaluate information
identify trends
use information effectively and in a timely way
share information with other agencies where appropriate
Using this method helps us in our commitment to being a firm but fair regulator, as it enables us to act proportionately. We use the intelligence we gather and receive to inform whether to take enforcement action and to make sure our response is appropriate.
It is not always justifiable to take enforcement action every time we detect illegal activity. When deciding what action to take, we assess several public interest factors. These include the offender's intent and the cost of enforcement action compared to its benefits.
When we decide to take enforcement action, we have several offence response options. For many offences we have the option to:
advise or issue a warning
issue a formal caution
prosecute the offender
The intelligence we collect is vital in helping us make informed decisions to use our resources as effectively as possible. In line with our Environment Agency enforcement and sanctions policy prosecution is our last resort.
Coordinated
We will work in partnership with other organisations to increase water safety and lawful use of the river.
Working with our partners includes taking part in multi-agency events and sharing intelligence where we are legally able to do so. We also share our knowledge and experience to support third party management and civil enforcement at other landowners' moorings.
Our partners include:
We lead by example, working to the principles of the National Intelligence Model to ensure a consistent enforcement approach across organisations. This consistency allows us to provide a cost effective and efficient shared service.
Safe
The Environment Agency aims to ensure that all our staff stay safe and grow. Our enforcement officers will use body worn video cameras for their own safety. Using these cameras also helps to:
deter illegal activity
capture the best possible evidence
reassure the public
We will always be open about when we are using these cameras.
Our communication
We want to be visible in the work that we do. Sharing our enforcement outcomes helps us to be transparent and accountable. Doing so also raises public awareness, which:
reassures legitimate river users
educates river users about their legal responsibilities
deters potential offenders
When we receive enquiries, we aim to meet the Environment Agency customer service commitment. We cannot provide specific information where doing so would prejudice:
an investigation
operational action
the rights of anyone involved
We cannot task members of the public to provide us with information on suspected offences. We are happy to receive information directly from members of the public who believe they may have witnessed a navigation offence. We will not respond to individual reports.
When we receive allegations of illegal activity we record and evaluate the information. Where we can we will use it to inform any new or ongoing investigations. This adds to our intelligence picture on the river and enables us to be targeted in our work.
Our priorities
We have identified 2 main areas of illegal activity on the River Thames. These are:
evading payment of fees due to us by law
endangering other river users
We will focus our enforcement response on targeting these activities for the whole river, while recognising that our intelligence has identified specific 'hot spots'.
Protecting income
The fees due to us provide an essential revenue which is used to manage the river. When users evade payment of these fees, they are acting illegally and reducing our ability to maintain the river for everyone.
Boat registration
Boat registration ensures that registered boats comply with Boat Safety Scheme standards and maintain appropriate insurance. This protects the safety of all river users.
To ensure boat owners get the correct registration we will:
raise awareness of the need to register and deter registration evasion
carry out planned enforcement campaigns and operations
give a high profile enforcement response where we suspect or detect evasion
Our enforcement operations focus on known areas of illegal activity, including places where boats enter the River Thames. We will also carry out checks at our lock sites and from our patrol boats to identify offences.
We have identified higher than usual levels of registration avoidance in marinas. All boats based in marinas are subject to Environment Agency registration requirements. We aim to bring marina registration rates into line with that of the 'main river'.
We have observed an increase in boat owners offering short term static accommodation. We plan to ensure that such boats are:
correctly registered as commercial boats
correctly insured
compliant with the correct Boat Safety Scheme requirements
compliant with the correct requirements of other regulatory bodies such as Regulatory Reform (Fire Safety) Order 2005 as required by fire rescue service
We will achieve this through targeted campaigning and response to intelligence.
Another trend we have detected is that some boat owners may act fraudulently by declaring the size of their boat incorrectly when they apply for registration. We will compare boats to the registered size on our Navigation Licensing System. Where appropriate we will take enforcement action.
Accommodation structures
Licensing accommodation structures on the River Thames enables us to protect the public navigation and manage any impact on flooding and the natural environment.
We will identify unauthorised private and commercial structures and breaches of licence conditions. We will give owners of such structures the opportunity to put things right. If the illegal activity is not corrected, our enforcement response may include:
revoking an existing licence and treating the structure as unlawful
requiring owners to remove unlawful structures
prosecuting the owners of unlawful structures
Environment Agency moorings and land
We know that mooring space can be highly sought after particularly at popular locations, and that users of the River Thames value our moorings. We aim to keep our base and short stay moorings clear for legitimate use in line with our mooring position statement.
We will regulate and enforce this through a combination of approaches that we believe are appropriate to each specific Environment Agency owned mooring location.
Our regulation and enforcement responses for unauthorised mooring activity may include a combination of increased charges issued by a contracted moorings management company, these charges may be enforced through court. Or enforcement notices issued by ourselves which may proceed to either a County Court or as a criminal action to a Magistrates Court. Our mooring locations will have clear signage and our local lock staff can also provide this information.
In cases of persistent abuse we will take enforcement action that may include:
removing the boat and charging the owner for the cost of doing so
prosecuting the owner of the boat
Doing so protects public safety and the environment, as well as deterring future misuse and promoting navigation.
Ensuring the safety of river users
We will seek to enforce laws that protect people and the environment.
Dangerous navigating
A common form of illegal and antisocial activity that we observe is failure to navigate with care and caution. This includes navigating:
under the influence of drink or drugs
while causing unreasonable and avoidable disturbance (creating excessive wash)
at an unsafe speed
faster than the speed limit of 8 kilometres per hour in a powered boat
These activities endanger the offender, other river users, wildlife and the environment. We evaluate witness reports of dangerous navigation and will investigate when we have enough evidence.
We also detect trends of when and where dangerous navigation is more common. We plan operations in these areas where we use our speed detection equipment. These operations reduce unsafe activity by deterring offenders and educating river users.
Giving advice and guidance often results in more careful boat handling. When users offend more than once, we will escalate our enforcement response appropriately. This can include formal warnings or prosecution.
Incorrect and missing boat names
It is a legal requirement of registration for boat owners to correctly display the registered boat name. Doing so protects the owner's property as it enables identification of:
owners of boats that have come adrift
missing or stolen boats
boats involved in collisions, helping river users with insurance claims
We will take appropriate action for every boat found without the name correctly displayed.
Immediately hazardous, wrecked and abandoned boats
We safeguard river users and the environment by identifying boats that may cause a hazard. We work with Boat Safety Scheme Office, fire and rescue services and other partners to reduce the risk posed by such boats.
We carry out or support public safety incident investigations and boat fire investigations, ensuring that we:
investigate promptly
provide timely, accurate reports to required standards
highlight safety concerns
Where boats are wrecked, due to fire or otherwise, we will aim to reduce the hazard to navigation and any resulting river pollution. This will include marking the wreck with navigation marker buoys if appropriate.
We work to remove wrecked and abandoned boats from our own land and from the navigation channel where we can. We prioritise the removal of hazardous boats and assess others in the same way as our other enforcement responses.
We will always seek to recover our enforcement or removal costs from the boat owner.
Boats that are wrecked or abandoned on third party land are usually the responsibility of the boat owner or riverbank owner. Where possible we will seek to have any such boats that cause an obstruction removed by the responsible party.
How we measure our success
We publicise our regulation and enforcement outcomes where we can through press briefings and social media. We measure success against each of our priorities individually.
Boat registration
We will record:
total number of boat registrations checked
compliance rate of boats (at the time of checking)
number of unregistered reports issued
actual income protected, calculated from the registrations purchased and prosecutions following unregistered reports
We will measure the success of our enforcement action by the income protected. By targeting our enforcement response we will not carry out as many checks in areas where we know compliance to be high. This may result in a low reported compliance rate that is not reflective of the river as a whole.
Accommodation structures
We aim to increase the proportion of known accommodation structures currently licensed. Due to changes in ownership of accommodation structures we will always have a proportion of structures that are not licensed. Usually about 10% of all known structures will be part way through the application process.
Environment Agency moorings and land
We will record the number of notices issued to boats requiring them to move from our land. We will consider our enforcement response to be successful if it reduces the impact caused by abuse of our moorings and land.
Dangerous navigating
We record the details of river users observed to be navigating without care and caution. We aim to reduce the proportion of individuals who reoffend after we have found them to be navigating dangerously.
Incorrect and missing boat names
We will know we have achieved our aim when we observe a reduction in the number of boats not displaying the registered name.
Immediately hazardous, wrecked and abandoned boats
We maintain a record of wrecked boats on the river. We will consider our action to be successful if this number reduces due to our enforcement and engagement with riverbank or boat owners.