Risk assessment data
Published 7 May 2021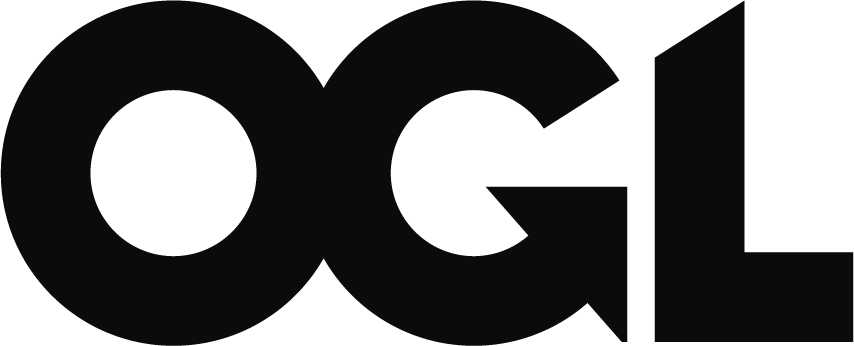 © Crown copyright 2021
This publication is licensed under the terms of the Open Government Licence v3.0 except where otherwise stated. To view this licence, visit nationalarchives.gov.uk/doc/open-government-licence/version/3 or write to the Information Policy Team, The National Archives, Kew, London TW9 4DU, or email: psi@nationalarchives.gov.uk.
Where we have identified any third party copyright information you will need to obtain permission from the copyright holders concerned.
This publication is available at https://www.gov.uk/government/publications/data-informing-international-travel-traffic-light-risk-assessments/risk-assessment-methodology-data
The Joint Biosecurity Centre (JBC), part of the UK Health Security Agency, in partnership with devolved administrations, has developed a dynamic risk assessment methodology to inform ministerial decisions on red, amber and green list countries and the associated border measures against the risks of importing cases of SARS-CoV-2 and its variants.
Available and relevant sources of information for each country or territory are used to provide an overall assessment on:
genomic surveillance capability
SARS-CoV-2 transmission risk
variant of concern (VOC) transmission risk
Decisions are taken by ministers informed by evidence including JBC's analysis as well as other relevant information about the risk of the spread of SAR-CoV-2 and its variants.
A summary of key data used by JBC to inform the latest round of assessments is shown in table 1.
| | | | | | | | | | | | | |
| --- | --- | --- | --- | --- | --- | --- | --- | --- | --- | --- | --- | --- |
| Data to inform the latest round of assessments | | | | | | | | | | | | |
| Country/territory[footnote 3] | Risk assessment status (red, amber, green)[footnote 4] | Number of individuals tested[footnote 5][footnote 6] | Number of people testing positive [footnote 5] [footnote 7] | Traveller positivity [footnote 5] [footnote 8] | Number of positives sequenced[footnote 5] [footnote 9] [footnote 10] | Number of variants (VOC/VUIs) detected during sequencing[footnote 5] [footnote 11] | Variant (VOC/VUIs) detection rate[footnote 5] [footnote 12] | Total newly reported cases, per 100k[footnote 13] | Reported number of tests per 1000 population[footnote 14] | Test positivity, based upon reported number of tests and cases[footnote 14] | Total number of vaccination doses (single doses) administered per 100 people in the total population[footnote 15] | Total number of positive sequences uploaded to GISAID[footnote 16] |
|   |   | 26 Mar to 22 Apr | 26 Mar to 22 Apr | 26 Mar to 22 Apr | 26 Mar to 22 Apr | 26 Mar to 22 Apr | 26 Mar to 22 Apr | 22 Apr to 28 Apr | 22 Apr to 28 Apr | 22 Apr to 28 Apr | To 29 Apr | To 2 May |
| Australia | Green | 341 | * | * | * | * | * | 0.7 | 10.8 | 0.1% | 8.3 | 17,987 |
| Brunei Darussalam | Green | 46 | * | * | * | * | * | 0.0 | 4.0 | 0.0% | 2.5 | 10 |
| Faroe Islands | Green | * | * | * | * | * | * | 0.0 | 51.2 | 0.0% | 41.4 | 38 |
| Gibraltar | Green | 196 | * | * | * | * | * | 0.0 | 156.8 | 0.0% | 206.4 | 762 |
| Iceland | Green | 31 | * | * | * | * | * | 27.2 | 45.5 | 0.6% | 39.0 | 5,090 |
| New Zealand | Green | 269 | * | * | * | * | * | 0.3 | 5.3 | 0.1% | 5.4 | 1,266 |
| Singapore | Green | 232 | * | * | * | * | * | 3.4 | 34.7 | 0.1% | 37.8 | 2,340 |
| Portugal | Green | 501 | 3 | 0.6% | * | * | * | 32.7 | 48.6 | 0.7% | 31.4 | 6,292 |
| Israel | Green | 190 | * | * | * | * | * | 10.2 | 25.6 | 0.4% | 120.7 | 7,291 |
| The Falkland Islands | Green | 179 | * | * | * | * | * | 29.7 | 2.9[footnote 16] | 10.4%[footnote 17] | 126.5 | 0 |
| South Georgia and South Sandwich Islands | Green | * | * | * | * | * | * | - | - | - | - | 0 |
| St Helena, Ascension and Tristan da Cunha | Green | 15 | * | * | * | * | * | - | - | - | - | 0 |
| Turkey | Red | 1,787 | 48 | 2.7% | 27 | * | * | 390.7 | 24.3 | 16.1% | 28.1 | 3,948[footnote 18] |
| Maldives | Red | 222 | * | * | * | * | * | 361.8 | 43.0 | 8.4% | 73.6 | 0 |
| Nepal | Red | 332 | 4 | 1.2% | * | * | * | 71.2 | 2.5 | 28.5% | 7.1 | 15 |