An investigation of the effect of EPC ratings on house prices
A report on research in to the relationship between energy performance ratings and the sale prices of residential properties in the England.
Details
This report presents the results of an empirical investigation of the relationship between the energy performance ratings, as measured by Energy Performance Certificates (EPCs) and the sale prices of residential properties in England. The report analysed repeat sales transactions involving 325,950 dwellings in the period from 1995 to 2011. It is the most comprehensive research in this area to date and indicated that energy efficiency is a key factor influencing the sale price of most residential dwellings in England.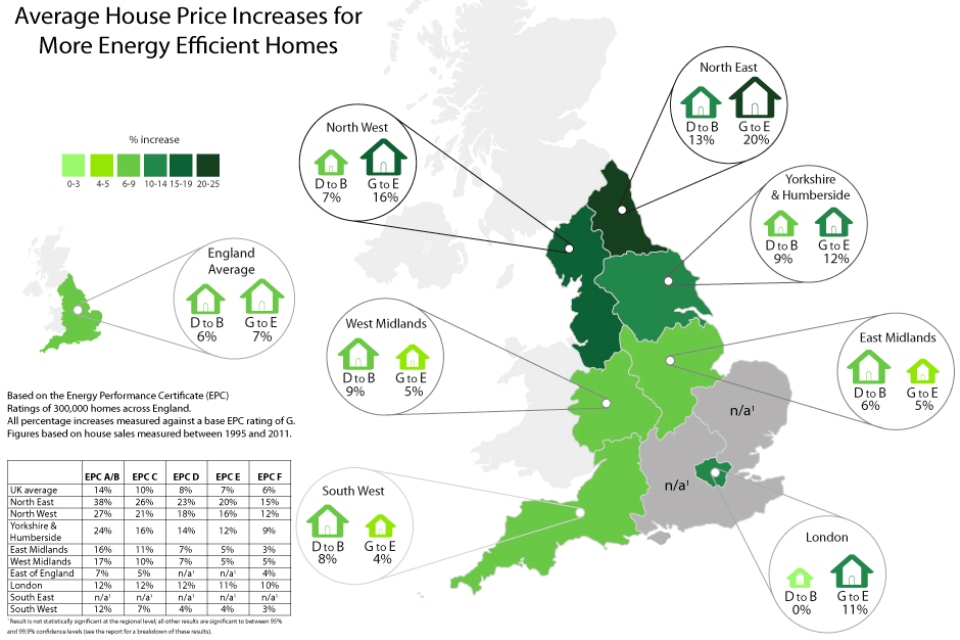 Published 17 June 2013
Last updated 18 June 2013
+ show all updates
Infographic added

First published.