Press release
Young workers set for pay increase of up to £450 thanks to increase in National Minimum Wage
Young workers earning the National Minimum Wage are set to receive a pay rise of up to £450 a year from today (1 October 2016).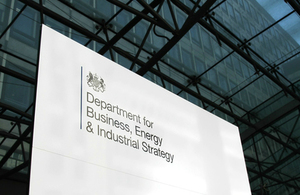 almost 270,000 of the UK's lowest paid workers to benefit from £450 annual pay rise
the new £6.95 National Minimum Wage is the highest rate ever in real terms
workers are reminded to check their pay slips are updated to reflect new rates
Young workers earning the National Minimum Wage are set to receive a pay rise of up to £450 a year from today (1 October 2016).
Around 270,000 workers aged 21 to 24 years earning the minimum wage will see their hourly wage rise by 25p an hour to £6.95. It is the largest increase since 2008, outstripping average wage growth and inflation.
The new rate is the highest ever National Minimum Wage in real terms, surpassing the previous pre-recession peak. Those working 35 hours a week will get a boost of £450 a year.
Around 210,000 workers aged under-21 years and apprentices will also see an increase to their earnings.
Business Secretary Greg Clark said:
The government promised to create an economy that works for all and today's increase means our lowest paid workers will benefit from their largest pay rise since the recession.

This will make a real difference to hard-working people up and down the country and means for the vast majority of workers, the National Minimum Wage is at its highest level in real terms.
Everyone entitled to the national minimum or living wage has to receive it. Employers who fail to pay are found and punished, as well as being publicly named and shamed.
The government has increased HMRC's enforcement budget this year by £7 million, improving its ability to crack down on employers who fail to pay staff properly.
The rise in the National Minimum Wage follows the introduction of the £7.20 National Living Wage in April 2016 for those aged 25 years and over, giving around 1.3 million workers a pay rise.
Notes to editors:
From 1 October 2016:

the rate for 21 to 24 year olds will increase by 25p to £6.95 per hour
the rate for 18 to 20 year olds will increase by 25p to £5.55 per hour
the rate for 16 to 17 year old will increase by 13p to £4 per hour
the apprentice rate will increase by 10p to £3.40 per hour

The new rates have been recommended by the independent Low Pay Commission after careful consideration of evidence from both workers and employers.
Employment rates are at a record high of 74.5% while unemployment is at its lowest level in over 10 years at 4.9%.
HMRC's enforcement budget was increased from £13 million to £20 million this April (2016), increasing the number of compliance officers available to investigate NMW complaints.
Published 1 October 2016