News story
Women's Engagement Newsletter introduction from Helen Grant: Summer 2013
Read the Minister for Women and Equalities' spring edition of the Women's Engagement Newsletter.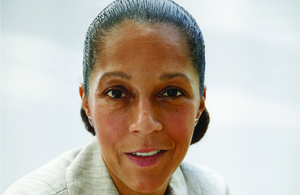 Welcome to the summer edition of the Women's Engagement Newsletter.
One of the most important priorities for the Women and Equalities Ministerial team is the promotion of women and growth. I believe that in order for our economy to thrive, we must capitalise on the best talents of our diverse workforce and that includes supporting women into work and encouraging more women to take up senior roles.
Earlier this month, the Lord Davies Women on Boards Second Year Review was published. It showed that we have made real, progress in the numbers of women appointed to senior positions, but there is still much work to do. In the same week, Maria Miller attended the launch of the Cranfield Female FTSE 100 where she set out the clear business argument for gender diversity.
International Women's Day took place on 8 March and the Women and Equalities Ministerial team celebrated with a focus on the theme of women in growth. We took part in a packed agenda of events during the weeks surrounding 8 March, highlights included a reception at Number 11 Downing Street for business leaders and entrepreneurs, speaking to young girls at the Science Museum about careers in science, engineering, technology and maths, and holding a number of roundtable meetings with the women's sector.
International Women's Day also saw the publication of the Government's updated Violence Against Women and Girls Action Plan. A key focus is our work to tackle Female Genital Mutilation (FGM), both nationally and internationally. This will be supported by a £35 million programme announced by The Department for International Development (Dfid), which is the largest amount ever pledged to tackle FGM in Africa and beyond. The programme aims to reduce FGM by 30% in at least ten priority countries over the next five years, and to help end FGM within a generation.
During March the 57th session of the UN Commission on the Status of Women took place in New York, focusing on the elimination and prevention of all forms of violence against women and girls. I am very pleased to report that this year conclusions were reached.
Further information
Published 30 April 2013