'Women are at the heart of economic growth' – Maria Miller
First keynote speech by Women and Equalities Minister sets out plans to remove barriers to the workplace.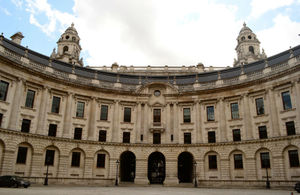 Women are at the heart of the country's economic growth strategy and we need to do everything possible to maximise their contribution to the workplace, Women and Equalities Minister Maria Miller has said today.
In a keynote speech this morning, Mrs Miller set out Government plans to get more women into work and help drive economic growth.
She made it clear the debate should not just focus on boardrooms, but also on everyday families and balancing careers with family life.
"Britain today is in a global economic race, and there's so much more we need to do to make ourselves more competitive," Mrs Miller said. "It makes no sense to stifle the achievement and aspiration of 50 per cent of our society.
"It is absolutely essential that we maximise the contribution that women can make to our economy. Not because of political correctness, but because of economic reality. Now more than ever, we need to remove barriers to the workplace."
No quotas
On boardrooms, the Minister firmly rejected the EU suggestion of mandatory quotas, with new figures showing the voluntary approach is working and in the past six months, women have made up 44 per cent of FTSE100 board appointments.
The progress of the Government's Think, Act, Report initiative was also published, showing that more than one million workers are now covered by the gender equality scheme. More than 50 leading organisations including Deloitte, Marks and Spencer and BT have already signed up.
Women's Business Council
The Minister for Women also highlighted the work of the Women's Business Council, an independent, one-year working group, with the sole aim of ensuring real action by Government, business and others to maximise women's contribution to economic growth. The Council will generate practical solutions. Emerging findings so far are focused around assisting women to set up childcare businesses successfully, culture change on flexible working, encouraging girls into STEM, supporting women of all ages to consider enterprise as a viable option.
Help for new childcare businesses
A new £2 million scheme to boost childcare was announced, meaning that from April 2013, people who want to set up a nursery or childminding business can access grants of up to £500 to help cover things such as legal and insurance costs, health and safety training, and adaptations to premises.
This comes on top of a package of measures the Government is taking forward to boost childcare, including extending the right to request flexible working to all employees and allowing parents to share leave to care for their newborn child.
Employment boost for women
Also released today, official statistics reveal that women's employment continues to rise. There are 13.7 million women in employment, 61,000 more than last quarter and 179,000 more than one year ago.
Further information
Published 15 November 2012