News story
UK welcomes the creation of an interim election council in Nepal
The Minister for South Asia, Hugo Swire, welcomes the formation of an interim election council to oversee fresh elections in Nepal.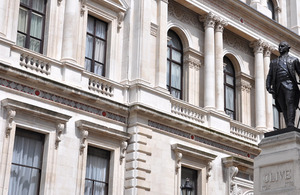 Hugo Swire said:
It is good to see progress on the road to an enduring democracy in Nepal. I strongly welcome the creation of an interim election council. This is a positive step towards giving Nepal's people their say on the country's future. Free, fair, safe and credible elections are vital in giving a renewed mandate to Nepal's political leaders to complete the peace process and create the foundations for lasting stability and prosperity.
I urge all political forces in Nepal to support the Interim Election Council and Election Commission in their challenging task between now and elections. As a longstanding friend of Nepal, the UK will support in any way we can.
Further Information
Published 14 March 2013