UK responds to Iranian airstrikes against Israeli forces
Foreign Secretary Boris Johnson has issued the following statement, responding to Iranian airstrikes against Israeli forces.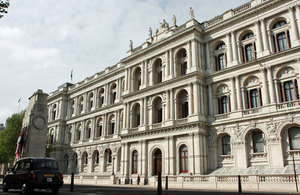 The Foreign Secretary said:
The United Kingdom condemns in the strongest terms the Iranian rocket attacks against Israeli forces. We strongly support Israel's right to defend itself.

We urge Iran to refrain from further actions which will only lead to increased instability in the region. It is crucial to avoid any further escalations, which would be in no one's interest. We also continue to call on Russia to use its influence to press those in Syria to cease their destabilising activity and work towards a broader political settlement.
Further information
Published 10 May 2018