News story
UK-India Vision Statement 2015
A Vision Statement between the UK and India on the occasion of Prime Minister Modi's first visit to the United Kingdom.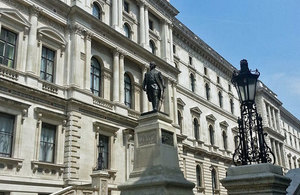 The United Kingdom and India, the world's oldest and largest democracies, share a special partnership, based on shared values, institutions, culture; connection of history and familiarity of a long partnership; and, the indelible human bond formed by the 1.5 million-strong Indian diaspora in Britain that has contributed to British success and influenced British life and identity.
Ours is also a natural partnership for progress and prosperity. The UK is the largest G20 investor in India, while India invests more in the UK than the rest of the European Union combined. In every walk of life, our cooperation is creating skills and opportunities for our people, and advancing our ability to harness science, technology and innovation for our nations and the world.
Now, the unique character of our relationship, the momentum of our economies, the culture of innovation in our societies, the global network of our businesses, and the opportunities and challenges of our changing world lead us to set a high ambition for our relationship. We look to the future on the strengths of who we are today as nations - modern, diverse, dynamic and key global players.
Our partnership can contribute to India's ambitious plans to transform the lives of 1.25 billion people and UK's goal to rebalance its economy and sustain its global leadership in areas ranging from aerospace to financial services.
During Prime Minister Narendra Modi's first visit to the United Kingdom, we have resolved to reinvigorate our relations and set it decisively on a course to become a leading global partnership for both of us.
Our governments will work together to accelerate progress and transform the lives of our people. We will invest in skills for this century and create high quality jobs for our people. We will cooperate in health and education to advance human development.
We will invest in infrastructure and promote manufacturing, including in areas of advanced technologies, with the lightest possible footprint on Earth. In doing so, we will leverage our myriad private partnerships, the extraordinary enterprise, resources and capabilities of our private sector and our markets, including the City of London and the financial sector of India. Our two nations are at the forefront of information technology. We will together use the vast new opportunities of the digital age to revolutionise services, increase prosperity of our people and address our shared challenges.
We will be at the leading edge of research, technology and innovation in realising the vision of a low carbon future, while meeting the development aspirations of our people. We will power the lives of our people with clean energy that is affordable and accessible. And we will partner in making our rivers cleaner, our habitats healthier and build smart, sustainable cities in which everyone can prosper.
We are both global actors, committed to upholding the international rule of law and to seeking solutions to global problems within the framework of the UN and other international organisations. The UK strongly supports permanent membership for India of the UNSC, enhanced role in other international bodies and membership of international export control regimes, so that together, we can lead the way in reinvigorating the rules-based international system to respond to the formidable global challenges we face.
We have agreed on forward-looking steps in security and defence cooperation. We want to work more closely together to respond to the threats of terrorism and extremism, cyber-attacks, nuclear proliferation, and violent conflict. We will also pursue enhanced engagement in defence capability, expertise and in sharing technology, analysis and information that enables us to better respond to contemporary challenges and ensure security and safety for our people.
Gandhi famously said that we should 'be the change we want to see in the world'. As two elected leaders of two great democracies, we recognise our responsibilities to transform relations between our two countries for a safer and more prosperous life for our people and a peaceful, stable and sustainable future for the world.
Today, we have taken a giant stride forward in realising this vision.
Published 12 November 2015