News story
UK Export Finance begins support for renminbi loans
UK Export Finance has added the offshore renminbi to its list of supported currencies as it looks to structure its first renminbi supported deal.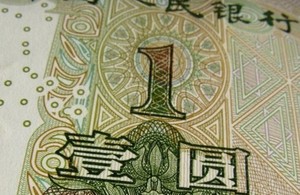 UK Export Finance (UKEF) has signed a Memorandum of Understanding (MoU) with HSBC and a leading Chinese company to begin structuring its first renminbi (RMB) supported deal in 2014 for capital equipment.
The news was announced today by Chancellor of the Exchequer, the Right Honourable George Osborne MP, at the first UK-China Financial Forum in London attended by Chinese Premier, Li Keqiang.
Among the first export credit agencies to adopt the currency, the move by UKEF enables it to provide medium and long-term guarantees to support RMB-denominated transactions in any sector. RMB is now the second most used currency in trade finance after the US dollar, and one of the 10 most used currencies for payments worldwide.
UKEF expects renminbi transactions initially to fall within the aerospace industry. They will help British exporters such as Airbus and Rolls Royce to gain further access to the Chinese aircraft market and will benefit Chinese buyers by providing them with loans in their local currency, giving them greater financial stability. The Chinese aircraft market, according to aircraft manufacturers, is expected to be worth in excess of US$600 billion over the next 20 years. British exporters aiming to win contracts in the wider Chinese aviation industry are also expected to benefit.
David Godfrey, CEO of UKEF, said:
We already support UK exports to China in a variety of sectors but would welcome the opportunity to support more. We have significant capacity to provide cover and by adding the RMB to our list of supported currencies, we expect to see more activity. Given the growth in infrastructure and civil aviation in China, our support for RMB financing could significantly increase opportunities for UK exporters.
Douglas Flint, Group Chairman of HSBC – UKEF's partner bank in the groundbreaking RMB MoU – said:
HSBC is a leader in the renminbi market and export finance, and is committed to working with our clients to support their needs as the currency internationalises. The bank is pleased to be able to work with UKEF and our Chinese client in the development of this new financing tool, and we will work together to make this a successful project.
The announcements build on the export package announced by the Chancellor's Budget 2014 in March, and the subsequent launch of UKEF's Export Refinancing Facility which supports long-term loans to overseas buyers. They come as the UK government consolidates London's position as the largest offshore renminbi centre outside Asia and strengthens trade ties with China.
UKEF has today also published its business plan for 2014 to 2017 as well as its report and accounts for the year ending 31 March 2014 which were laid before Parliament on 17 June 2014. The three-year business plan outlines a step-change in UKEF's strategic direction to aspire to become one of the most competitive ECAs in the global marketplace.
Image by Nayu Kim on Flickr. Cropped and used under creative commons.
Media enquiries: Julia Beck, Media Relations Manager
Published 18 June 2014