Press release
UK condemns fighting in South Sudan
Minister for Africa condemns fighting in Juba and calls on all sides to respect South Sudan's leaders' calls for calm.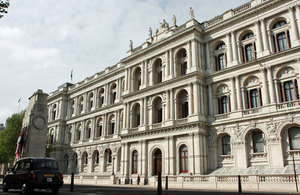 Speaking after fighting erupted in Juba on the eve of South Sudan Independence Day, the Minister for Africa, James Duddridge MP said:
I condemn the fighting in Juba between government and opposition forces. These actions are entirely unacceptable. I therefore welcome President Kiir and First Vice President Machar's calls for calm and urge all South Sudanese to avoid any further acts of violence.

But these tragic events underline the need for South Sudan's leaders to implement fully the terms of the peace agreement. There can be no more delays. No more disputes. No more divides. I therefore call on South Sudan's political leaders to unite the country and secure peace. As today marks South Sudan's Independence Day the people of South Sudan and the entire international community expect nothing less.
Further information
Published 9 July 2016