UK-China 8th Economic and Financial Dialogue: financial services
Plans for London-Shanghai Stock Connect to progress to next stage as part of long-term, strategic plan for financial services cooperation between UK and China.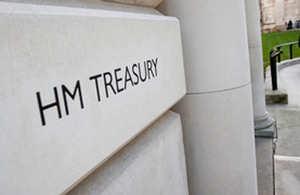 The London-Shanghai Stock Connect – the first of its kind outside China – will proceed to the next stage, the Chancellor of the Exchequer, Philip Hammond, announced today (10 November 2016).
The initiative will create a diverse range of new investment opportunities for both UK and Chinese investors, and open the doors to a pool of new investors for UK and Chinese firms.
Announced as part of the 8th annual UK-China Economic and Financial Dialogue (EFD) at Lancaster House in London, the Chancellor set out this afternoon how work on the London-Shanghai Stock Connect will move forward. Both exchanges will now work together to research and prepare implementation arrangements. Stock Connect is one part of a new long-term, strategic plan for UK-China financial services cooperation which has been agreed as part the EFD today.
The plan sets out how China and the UK will work more closely together to enhance cooperation and boost market access over the coming years, focussing on eight key areas: capital markets; asset management; insurance and pensions; banking; Green Finance; FinTech; China's Belt and Road Initiative; and financial inclusion.
In addition, a new private sector-led Industry Summit will be established. Meeting for the first time today, the group – made up of senior leaders from both the UK and Chinese financial services sectors – was tasked with providing recommendations ahead of future EFDs to help support the delivery of the long-term, strategic plan for UK-China financial services cooperation.
The package of measures agreed this afternoon also included:
China's decision to grant qualified British banks a licence to act as lead underwriters of panda bonds issued in China
China's agreement to gradually raise the limit to foreign ownership of UK and foreign securities and mutual fund companies, and work towards increasing foreign ownership of life insurance firms operating in mainland China, affording greater freedom to UK firms wishing to operate in China
the establishment of a UK-China FinTech Bridge, which will strengthen regulatory cooperation and boost reciprocal market access for both UK and Chinese FinTechs
agreement on a number of initiatives aimed at promoting even closer collaboration between the UK and China on green finance
Alongside the package of measures, it was announced that a number of Chinese firms and financial institutions will be opening their doors in London, further strengthening UK-China financial ties:
China Life (China's largest life insurer) will open a representative office in London in 2016 – its first outside Asia
Shanghai Clearing House (SHCH) China Foreign Exchange Trade System (CFETS) will open a representative office in London
China Investment Corporation and China Banking Association have both re-affirmed their commitment to open offices London
The Chancellor of the Exchequer, Philip Hammond said:
Britain is open for business and we are strengthening our economic and financial ties with China, one of the world's fastest growing economies.

London-Shanghai Stock Connect is the first of its kind and it will further strengthen the financial ties between China and Britain, home to the world's leading financial centre.

It will bring mutual benefits. For the UK, the initiative will help to cement London's position as the leading financial centre and open up new sources of investment. The initiative also marks an important milestone for China as it continues to open up its markets and liberalise its economy.
Xavier Rolet, CEO, London Stock Exchange Group said:
I am delighted that the London and Shanghai Stock Exchanges have agreed to proceed to the next stage of implementation of the Shanghai-London Connect, with ongoing work subject to regulatory approvals, following the successful conclusion of our joint feasibility study this year.

This is a significant step forward for UK-China capital markets and the strategic partnership between our two exchanges, opening the door to new investment opportunities to drive global economic growth
Douglas Flint, Group Chairman, HSBC Holdings plc said:
As China's financial markets become more open and its firms expand overseas in support of their customers, it is vital that our respective financial institutions collaborate more closely.

As such, I am delighted to have been asked to co-chair the UK-China Financial Services Industry Summit, which will serve as a vehicle to boost private sector to private sector collaboration, and support both government's efforts to strengthen the financial ties between the UK and China.
Mark Boleat, Policy Chairman at the City of London Corporation, said:
The ambitious set of financial services initiatives outlined today is welcome news for the City of London. Announcements include the establishment and growth of Chinese firms in London, which is great news for the City and maintaining its global talent pool.

We have long recognised the importance of the UK-China Strategic Partnership. Through strengthening our financial ties with China, UK firms can benefit with greater access to international capital, bringing unrivalled investment opportunities for investors and supporting the growth of financial services as a whole.
Andrew Bailey, Chief Executive of the FCA said:
We are delighted to be signing a Co-operation Agreement with the People's Bank of China, which will underpin a UK-China FinTech Bridge. The Co-operation Agreement will allow us to share information about financial services innovations in our respective markets, including emerging trends and regulatory issues.

We hope that by strengthening links between the regulators, barriers to entry will be reduced and innovation encouraged in both countries' financial services sectors.
Chris Cummings, CEO, The Investment Association said:
As China's rapidly growing middle classes evolve from savers to investors, there is a golden opportunity for UK's world-leading asset management companies.

The Investment Association therefore strongly welcomes the measures delivered at today's Dialogue, which will help UK asset managers to make the most of those opportunities in future.
Huw Evans, Director General, Association of British Insurers said:
I am delighted that this year's UK-China Economic and Financial Dialogue has delivered real progress on insurance and pensions, ensuring that UK firms are well-positioned to take advantage of the enormous opportunities that will arise as China's insurance and pensions markets gradually open up.
Sir Roger Gifford, Chair, City of London Green Finance Initiative said:
In order to meet their climate commitments and realise a low carbon transition, neither the UK nor China can act alone. International cooperation is essential, while the knowledge, expertise and capital in both markets can complement each other strongly.

Today's dialogue demonstrates that the UK and China are invaluable green partners. The City of London will continue to work with Chinese stakeholders and others truly to globalise green finance, and to ensure that the UK continues to operate as a world-leading centre for green financial business.
Published 10 November 2016