Press release
UK and Australian Foreign and Defence Ministers meeting
Foreign and Defence ministers of the UK and Australia meet in London this week for the annual Australia-UK Ministerial (AUKMIN) meeting.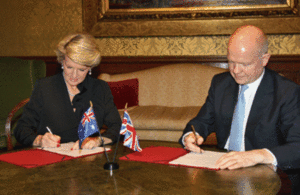 Foreign Secretary William Hague and Defence Secretary Philip Hammond will meet Australian Foreign Minister Julie Bishop and Defence Minister David Johnston to discuss foreign, defence and security policy challenges and opportunities for further joint cooperation.
During the visit, the Foreign Ministers will sign a Joint Statement on Enhanced Diplomatic Network Cooperation, which will enable diplomatic networks to share best practice and develop new initiatives in areas such as consular crisis training, IT and property cooperation. This will provide for efficiencies and cost savings for both countries.
The Ministers will also discuss the UN Security Council agenda, challenges around conflict and crisis response and developments in the Asia Pacific region, with particular focus on areas where UK and Australia can work more closely together or share resources. They will review and reaffirm the importance of intelligence cooperation and will discuss the current situation in Ukraine.
Defence-related discussions will focus on developing interoperability between our respective Armed Forces, building on the close relationship most recently fostered in Afghanistan and Iraq. Another critical element of these talks will be opportunities for collaborating on defence engagement in the Asia Pacific region.
Australia and the UK will ramp up their development cooperation by signing a new Partnership Arrangement, committing to an annual Development Dialogue and intensifying collaboration in shared priority areas, including leveraging the private sector and aid for trade, gender equality and women's empowerment, and humanitarian response.
Also at the talks, the ministers will formally launch a new dialogue on Asia, involving foreign policy experts from the UK and Australia. Based on a partnership between the British Ditchley Foundation and the Sydney-based think tank, the Lowy Institute for International Policy, the first meeting will take place at Ditchley Park in June. Its aim will be to promote our common interest in a stable and prosperous region.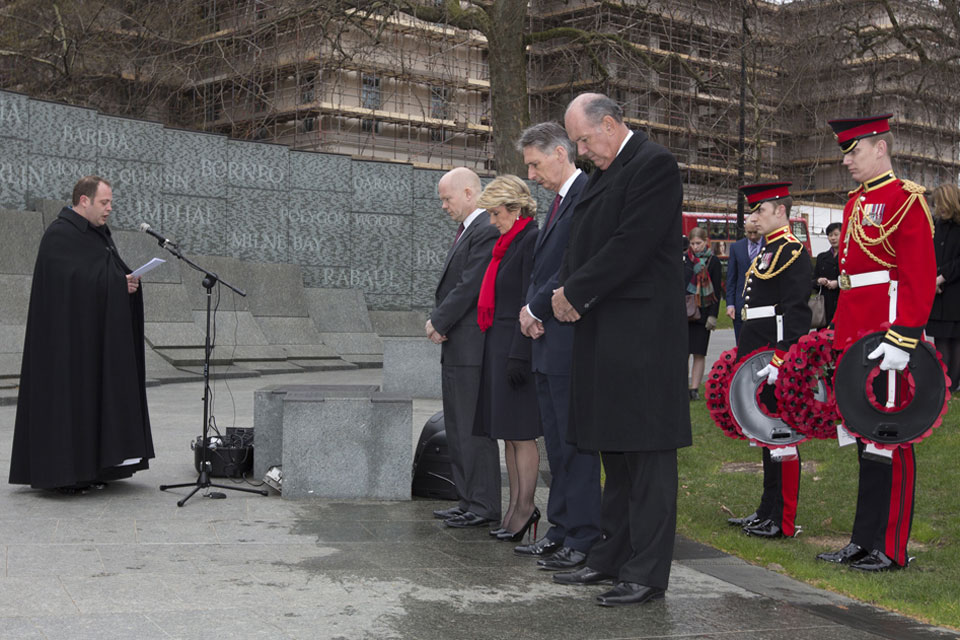 As many nations across the globe prepare to mark the centenary of the start of the First World War, British and Australian ministers came together to pay tribute to the sacrifice made by soldiers from Australia at a wreath-laying ceremony at the Australian War Memorial at Hyde Park Corner in London.
Further information
Follow the Foreign Secretary on twitter @WilliamJHague
Follow the Foreign Office on twitter @foreignoffice
Follow the Foreign Office on facebook and Google+
Published 11 March 2014