Two new UK World Heritage nominations to be put forward
Scotland's Forth Bridge and Gorham's Cave Complex in Gibraltar invited to prepare formal bids.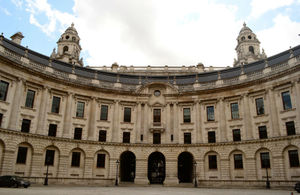 The Forth Bridge near Edinburgh has been invited to prepare a nomination for 2014 and Gorham's Cave Complex in Gibraltar will go forward in 2015, in plans announced by Heritage Minister John Penrose today.
Once the sites' nominations have been submitted, they will undergo a demanding 18 month process of scrutiny and evaluation by UNESCO and its advisory body, the International Council on Monuments and Sites (ICOMOS).
UNESCO's World Heritage Committee is expected to take the final decision on the Forth Bridge in June 2015 and on Gorham's Cave Complex in 2016.
The UK currently has 28 World Heritage sites, spread across all four nations of the UK, and a number of UK Overseas Territories.
Further information
Published 28 May 2012