Two London housing estates listed
John Penrose announces latest batch of listing decisions.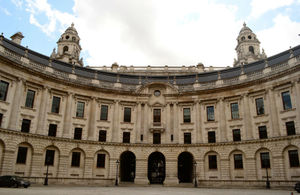 The Heritage Minister John Penrose today announced a range of listing decisions, including 3 new listings. These are:
the Darul Ummah Community Centre, Tower Hamlets
the Dunboyne Road housing estate, Camden
the Branch Hill housing estate, Camden
The Camden estates were built in the 70s and have been listed because they both have special architectural interest. The Darul Ummah Community Centre has been listed on the grounds of special architectural and historical interest.
Other decisions
Two listings were rejected. These are:
the former Horwich Locomotive works, Bolton
Maiden Lane housing estate, Camden
In addition, Westbury Lane Bridge, near Reading is to have its listed status removed and previous decisions not to list 24-26 Hereford Square and 2C-2D Belsize Park Gardens, both in London, will be upheld.
Published 9 August 2010