News story
Travel advice - travelling during Ramadan
If you're travelling to an Islamic country in August or September you should be aware of additional rules that may apply during Ramadan.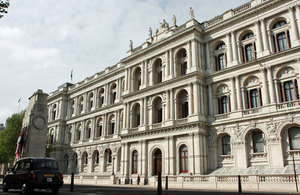 The holy month of Ramadan is expected to begin on 11 or 12 August, and lasts for 30 days.
Levels of observance of Ramadan will vary from country to country but most Muslims will observe the fast, which requires that they do not eat between dawn and sunset.
Non-Muslims aren't under the same obligation to fast but in some countries it is illegal to eat and drink in daylight during Ramadan, and penalties may apply. Even if not prohibited, you should avoid eating, drinking or smoking in public. Your awareness will be appreciated. As this is a holy month for Muslims, you should also be particularly mindful of behaviour or dress that may cause offence.
Business hours - including restaurants - may be also be subject to change, and there may be additional pressure on public transport at certain times of day.
For more information, you should check the Foreign Office Travel Advice for your destination, and see our information on Travelling during Ramadan.
Published 5 August 2010