News story
Travel advice: Eurovision Song Contest
Travel advice for British people traveling to Sweden for the Eurovision Song Contest 2013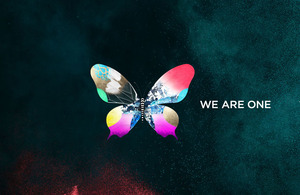 The Eurovision Song Contest 2013 is taking place in Malmö, Sweden on 14-18 May at Malmö Arena. Malmö is in the south of Sweden, very close to Copenhagen. As well as this advice, please also consult the general FCO travel advice for Sweden.
Passports, visas and travel insurance
British citizens do not need visas to enter Sweden or Denmark. Your passport should be in good condition and be valid for the duration of your stay in Sweden. Full travel insurance is recommended. You should also bring your European Health Insurance Card (EHIC). The EHIC will give you access to Swedish/Danish health care if you have an accident or suddenly become ill. You will receive the necessary state-provided medical healthcare for a reduced cost.
Getting to the stadium
Detailed information on how to get to Malmö and the arena is available on the Malmö arena website.
Your passport
If your British passport is lost or stolen while in Sweden, please contact the British Embassy in Stockholm for advice.
British Embassy
Skarpögatan 6-8
115 93 Stockholm
Telephone: +46 8 671 3000

Visits to the consular section are by appointment only. The consular telephone lines are open Mon-Fri 9-11am.
There is also an Embassy in Copenhagen, Denmark, close to Malmö.
British Embassy
Kastelsvej 36/38/40
2100 Copenhagen Ø
Telephone: +45 35 44 52 00

Visits to the consular section are by appointment only.
Please note that if your passport is lost or stolen and you need an emergency passport, you will need to book an appointment with the Embassy and bring with you the following:
1 passport photograph
police report
travel itinerary or flight tickets
photo ID
the fee (£95) in local currency (or Visa /MC)
Useful information for Sweden
The number for the emergency services in Sweden is: 112
Visit the official Eurovision Song Contest 2013 website
Visit the public transport website to plan your journey
Read more at the Sweden's official website for tourism and travel information
Find out about Skåne University hospital
Södra Förstadsgatan 101
Malmö
Telephone: 040- 33 10 00

Useful information for Denmark
The number for the emergency services in Denmark is: 112
Visit Denmark's official website for tourism and travel information
Read the FCO travel advice for Denmark
The main hospital in Copenhagen is
Rigshospitalet
Blegdamsvej 9
2100 København Ø
Telephone.no. 35 45 35 45

Published 10 May 2013