World location news
UK and Denmark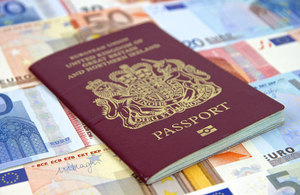 Information on the rights and status of UK nationals living and travelling in the European Union (EU) following the triggering of Article 50.
The Foreign Secretary has welcomed the appointment of Sir Tim Barrow as the UK's Permanent Representative to the European Union.
Our mission
We work with Denmark for a positive European future, building economic growth and trade. We improve the strong relationship between our countries, and work together to reduce global conflict, increase trade and investment, and to beat threats to our national security.
Documents