Time for London's Royal Parks to be more directly accountable to the public, says Tourism and Heritage Minister John Penrose
The Government is committed to transferring responsibility for London's Royal Parks, currently managed by the DCMS, to London's Mayor.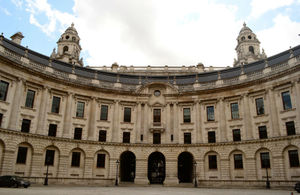 In a statement of intent, published today, the Government said that there would be full democratic accountability to Londoners with the Parks getting a high-profile champion. Clear links would also be established between their management and other London-wide issues such as planning, transport, tourism, the environment and leisure.  Strong safeguards would also be put in place, to ensure that:
The traditional identity and character of the Parks would not be affected, with their national importance recognised;
The wide range of interests within, and uses of, the Parks continue to be recognised; and
The parks would be managed on behalf of the nation as a whole with local representation and a Board containing members appointed by the Mayor and with one appointed by the Sovereign.
John Penrose said:
London's Royal Parks are a real success story.  They delight millions of visitors every year as a big part of the London tourist experience, but also give people who live and work in the Capital a quiet and well-maintained place to relax and enjoy a whole host of leisure activities.  We believe the time is right to make them more accountable to the public, and to do so by passing responsibility for their continued success to the Mayor, rather than a remote figure in national government.
But the current identity and character of the Parks must not change, so sensible safeguards against unsuitable developments and activities would be put in place too.  They are a precious asset for Londoners and it is only right that local people - the Parks' everyday customers - have a full and proper say in their future.
The Government will legislate when the opportunity arises to pass control of the Royal Parks from the DCMS to the Greater London Authority.
Notes to Editors
A copy of the Statement of Intent is available on the DCMS website. 
There are eight Royal Parks managed by The Royal Parks Agency:
Bushy Park,
The Green Park,
Greenwich Park,
Hyde Park,
Kensington Gardens,
The Regent's Park including Primrose Hill,
Richmond Park and
St. James's Park.
The Royal Parks Agency currently also manages other land in central London, such as Victoria Tower Gardens, Grosvenor Square Garden, and Brompton Cemetery, which are not part of the Royal Parks themselves.  The Government is developing proposals with the GLA and others who, in place of The Royal Parks Agency, will be best placed to take responsibility for these open spaces and structures and monuments within them in future. 
Press Enquiries: 020 7211 2210
Out of hours telephone pager no: 07699 751153
Public Enquiries: 020 7211 6000
Published 18 January 2011