'Thorough investigation into UK Border Force'
Home Secretary Theresa May has confirmed this afternoon that there will be an immediate and thorough investigation into the UK Border Force.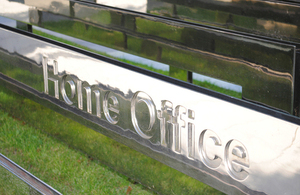 In an oral statement to Parliament, she said: 'Border security is fundamental to our national security and to our policy of reducing and controlling immigration. 
'The pilots run by the UK Border Force this summer were designed to improve border security, by focusing resources at passengers and journeys that intelligence led officers to believe posed the greatest risk.
'The vast majority of those officers are hard-working, dedicated public servants.  Just like all of us, they want to see tough immigration controls and strong enforcement.  But they have been let down by senior officials at the head of the organisation who put at risk the security of our border. 
'Our task now is to make sure that those responsible are punished and to make sure that Border Force officials can never take such risks with border security again.  That is what I am determined to do.'
Published 7 November 2011