Theresa May on making cities safer
To mark World Habitat Day, the Home Secretary has told the Metro newspaper what changes in Britain's towns and cities she would like to see.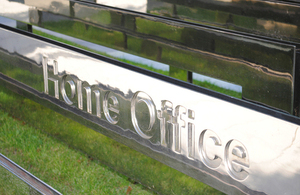 Theresa May said that dealing with the negative impact of 'cafe culture' is a priority for the new government, and that police will be given powers to deal with alcohol-related disorder effectively.
Falling on the first Monday of October each year, the United-Nations-backed event asks people around the world to reflect on the state of their towns and cities.
Swift and effective powers
Theresa May said: 'Relaxing our licensing laws has not led to the continental style cafe culture claimed at the time. I want to make our town centres safer by giving police and other agencies the power to deal with crime and disorder swiftly and effectively.'
She said that doubling the fine to £20,000, for those who persistently sell alcohol to children, will help tackle under-age drinking. Other measures will include:
a ban on below-cost sales of alcohol
fees for late-night licences to pay for the cost of extra policing
scrapping ineffective and bureaucratic alcohol disorder zones
increased licence fees so councils can cover costs linked to enforcement. This will mean the premises, rather than the taxpayer will have to foot the bill
Consultation reponses considered
The Home Office recently ran a consultation on a range of proposals to tackle alcohol-related crime and disorder.
Responses are now being considered and final proposals will be published shortly.
Published 29 September 2010