News story
The world's largest defence and security event
Taking place over 4 days this week, the DSEI exhibition is showcasing the biggest and best kit on offer in the defence sector.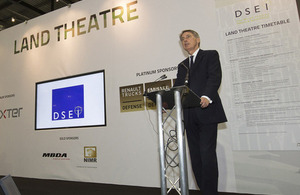 From missiles to body armour and vehicles to hand-held weapons, DSEI (Defence and Security Equipment International) hosts manufacturers of the equipment that keeps military forces around the world ready for operations.
The exhibition, which is taking place at London's ExCeL Centre until 13 September, is billed as the world's largest defence and security event and offers the opportunity for representatives from international armed forces to meet with industry to discuss their equipment needs.
In a new layout, there are areas dedicated to each Service as well as security, medical and disaster relief, giving speakers the platform they need to address industry stakeholders and their peers.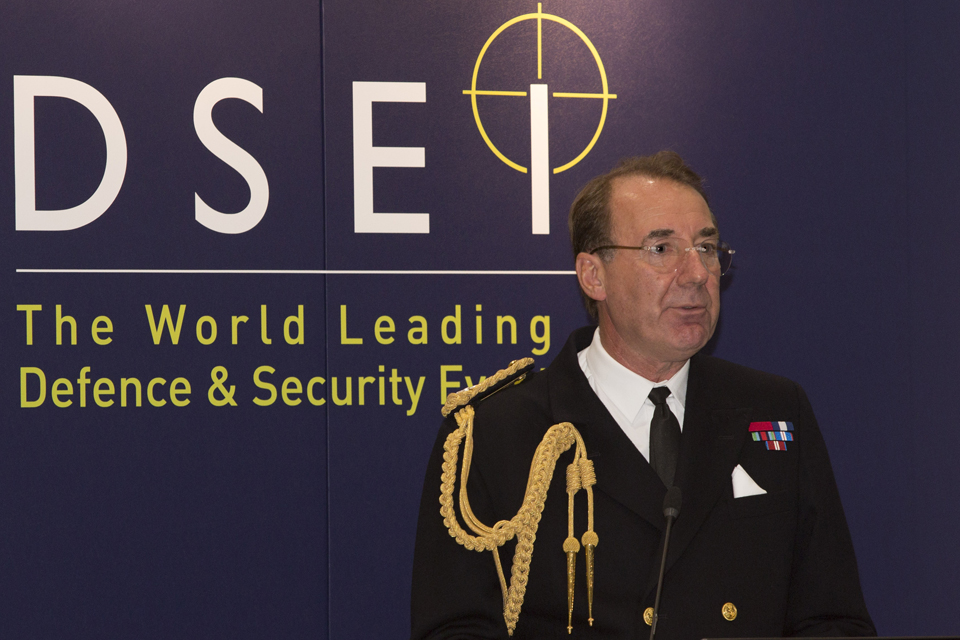 Giving the keynote speech in the Land Theatre on day one of DSEI yesterday, 10 September, Defence Secretary Philip Hammond explained that while Defence Reform is ongoing to make a smaller, more efficient MOD, these plans are echoed in what is now expected of industry:
By making MOD a more intelligent customer, we're putting the emphasis on industry to make itself more efficient, to reduce its overheads, to streamline processes, to invest in the latest equipment facilities. That, I know, will not be a pain-free challenge.
With over 1,500 exhibitors at this year's DSEI, Mr Hammond said the event is a reminder of the vital part that industry plays in supporting UK defence:
This exhibition is an excellent example of the opportunities that we can create when government and industry work together, hand-in-hand, with a shared objective.
Speaking in DSEI's Naval Theatre, First Sea Lord Admiral Sir George Zambellas' message to industry was one of collaboration. He said:
The Royal Navy has this amazing legacy of maritime technical innovation and, to stay ahead of developing threats, we need to maintain this innovative edge through you, through industry, through your technologies. Customers, suppliers, partners in this relationship, we all bear responsibility to think ahead and to innovate.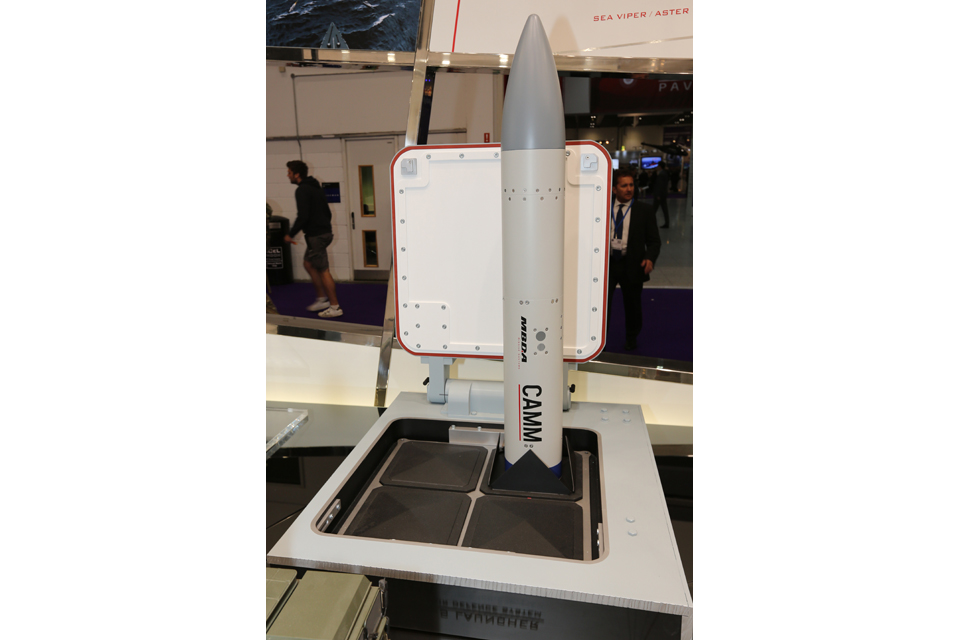 To cement the importance of the relationship between government and industry, earlier this week a new initiative was announced, designed to identify the defence sector's core strengths and set out how both government and industry will work together to maximise the UK's competitive advantage to boost British jobs, trade and growth.
'Security Prosperity – a strategic vision for the UK Defence Sector' was developed by the Defence Growth Partnership (DGP).
Steve Wadey, co-chair of the DGP and Managing Director of MBDA, the company that has developed the new Sea Ceptor missile, explained the benefit of the recently-formed DGP:
I see the DGP as being a huge opportunity for the UK at a national level. It creates the opportunity for MOD and the Department for Business, Innovation and Skills to talk at a senior level with the defence industry to find new ways of working.
For the first time, the British Army has a stand at this year's event. Instead of focusing on the equipment that is on show at DSEI, the Army team of 40 personnel is spending the exhibition speaking to industry representatives to encourage them to think of the human aspect of designing equipment.
Brigadier Angus Watson explained:
Fundamentally, military capability is a combination of people and equipment that go together. The emphasis at DSEI is on equipment, but equipment is less effective unless the people who operate it are factored into the design process. Technology is of little utility unless the human dimension is factored into the design.
DSEI is taking place at the ExCel Centre until Friday 13 September. Visit www.dsei.co.uk for more information.
Published 11 September 2013
Last updated 19 September 2013
+ show all updates
Updated with video
First published.