News story
Royal Navy missile contract sustains 500 UK jobs
A new naval air defence system that can intercept and destroy enemy missiles is to be manufactured in the UK under a £250 million contract.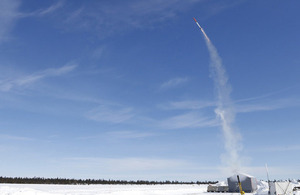 Sea Ceptor, which will be fitted to the Royal Navy's Type 23 frigates and, in future, the Type 26 Global Combat Ship, is a cutting-edge missile designed and built by MBDA.
Capable of travelling at speeds of more than 2,000 miles per hour, it will be able to intercept multiple targets and protect an area out to a range of 25 kilometres.
It will complement the longer range Sea Viper system on the Type 45 destroyers, providing the Royal Navy with a full range of missile systems to defeat current and future threats.
Speaking at the Defence and Security Equipment International exhibition at London's ExCeL Centre, Defence Secretary Philip Hammond said the contract to manufacture Sea Ceptor will sustain around 250 jobs at MBDA sites in Stevenage, Filton and Lostock.
It is also estimated that a further 250 jobs will be secured in companies in the supply chain.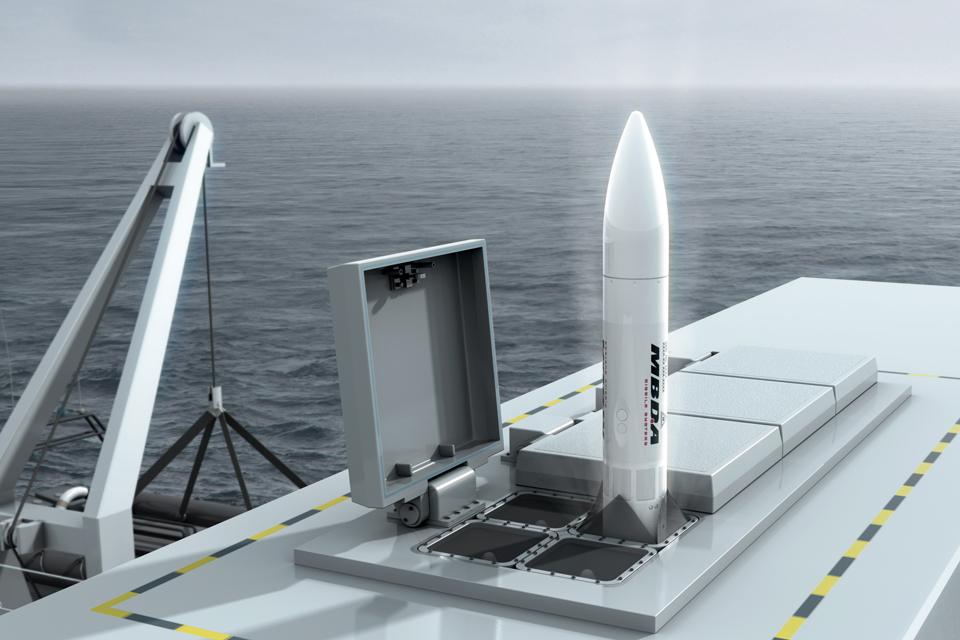 MOD has also extended an agreement made with MBDA in 2010 to manage the UK's complex weapons portfolio. Under this agreement, MOD and MBDA are working together to deliver savings of around £1 billion over the next decade.
Mr Hammond said:
The production of Sea Ceptor will be a huge boost to the UK's world-leading missile industry, providing hundreds of jobs, and once again proves our commitment to providing battle-winning technology to our Armed Forces. Having balanced the defence budget we continue to order new equipment for our forces with confidence.
First Sea Lord Admiral Sir George Zambellas said:
I am delighted by this announcement which marks an important milestone in the Sea Ceptor project. This state-of-the-art missile system is part of an exciting renaissance in our naval equipment programme – and when fitted to Royal Navy frigates it will further enhance our global authority as a leading maritime power.
Although Sea Ceptor will initially be used by the Royal Navy, its flexible design means that in future it could also be adapted for use by the Army and RAF.
Published 10 September 2013