The restoration of Chiswick House Gardens
£12 million restoration unveiled.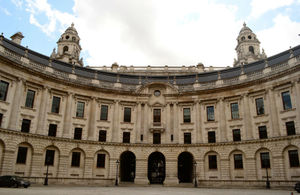 John Penrose, Minister for Tourism and Heritage, today attended the unveiling of the restored Chiswick House Gardens in London as his first Ministerial visit to a heritage site.
"Chiswick House Gardens is an oasis of tranquillity right in the heart of bustling London," said Mr Penrose. "This partnership project has secured the future of this beautiful landscape, which will bring hours of pleasure to tourists and local residents alike."
Chiswick House Gardens
Chiswick House Gardens is a site of international importance both as the birthplace of the English Landscape Movement, and as the setting for one of the most beautiful houses in London. The regeneration of the gardens is a result of many years of campaigning, four years of fund-raising and two years of work on the site.
English Heritage (manager of the House) and the London Borough of Hounslow (owner of the Gardens) established The Chiswick House and Gardens Trust as an independent charity to drive forward an ambitious rescue plan for the Gardens and secure its future for the 21 century.
English Heritage exists to make sure the best of the past is kept to enrich our lives today and in the future. It is one of this department's non-departmental public bodies.
Published 14 June 2010