The Hallfield Estate in Paddington gets Grade II status
John Penrose lists 'seminal post-war housing estate'.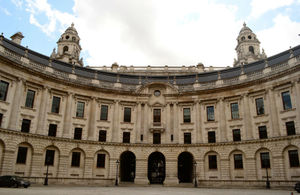 The Hallfield Estate in London, designed by Berthold Lubetkin and Tecton, has been awarded Grade II listed status by Heritage Minister John Penrose, following expert advice from English Heritage.
The estate, designed in 1947 by some of the 20th century's most significant architects (Lubetkin and Tecton's design work was supervised by Lindsay Drake and Denys Lasdun) was inspired by Le Corbusier's 'Radiant City' vision which aimed to combine mass housing and accessible open space.  
 
## Flair and beauty
Covering a 17 acre site in Paddington, the Hallfield estate comprises 14 blocks and a laundry, as well as an already-listed school.  
 
"These blocks show real flair and beauty, and all the more so considering the post-war era in which they were conceived," said Mr Penrose. "Sixty years on, they have become a distinctive part of the London landscape, still looking good and remaining popular with residents and visitors alike."
 
The listing means that any future redevelopment plans will have to take the estate's heritage value into account before final decisions are taken. Pickering House, located in the centre of the estate, constructed in 1960, is not of special interest and is not included in the listing.  
Further information
Published 9 June 2011