News story
Tens of thousands get involved in Community Organisers programme
Community Organisers have mobilised more than 400 communities to change their neighbourhoods for the better.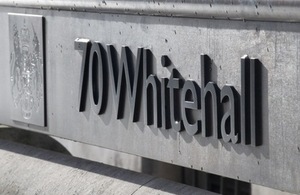 Community Organisers have put in more than 500,000 hours and have mobilised more than 21,000 people to take action on the things that matter most in their communities.
Established in 2011, the Community Organisers programme is run by Locality and funded by the Cabinet Office. It has recently exceeded its agreed targets by recruiting more than 5,500 Community Organisers and volunteers who have helped create social and political change through collective action.
Over the last 4 years, organisers with training from RE:generate, have knocked on hundreds of thousands of doors all over the country. They have helped people in more than 400 communities make positive changes to their own neighbourhoods.
Community Organisers help people:
work out what they care about and what motivates them to take action
listen to their neighbours and other residents
become active in their neighbourhoods and make a difference
build community leadership and long-lasting community organisations
know how, as citizens, they can influence government
Watch Minister for Cabinet Office, Francis Maude, talk with Community Organisers about their challenges and successes:
Locality CEO Tony Armstrong said:
Community Organisers make a difference to neighbourhoods all over the country and, since the beginning of the programme, they have supported nearly 1,500 new community projects and actions, mobilising tens of thousands of people to make the change they want to see on their own doorsteps.

The programme has been a huge success and in every corner of the country our Community Organisers listen to what people in the community want, need, fear or dream of and work with them to improve their own lives and neighbourhoods, impacting on individuals, on neighbourhoods and on whole communities.
Minister for Civil Society Rob Wilson commented:
Strong communities rely on empowering individuals to tackle the issues they care about and our long term plan for the economy is enabling more communities to thrive. It is incredibly rewarding to see this programme fulfil its potential through this impressive tally of individuals who are taking ownership of their communities and changing things for the better.
In Lincoln, Community Organiser Maaike mobilised more than 100 volunteers to develop a range of community projects, including an annual music festival run by young people which attracted more than 1,000 people.
Maaike said:
Over 1,000 residents have been listened to in Lincoln. New relationships have been established between people and a number of successful projects, events and initiatives have been led by them to improve their neighbourhoods. Residents are now developing plans of action and partnership-building to create meaningful and lasting change. It is exciting to see communities making the change that they want to see.
Through listening and building trust, Najeeda, a Community Organiser in Wakefield, was able to support a homeless woman to find proper accommodation and to start to rebuild her life.
Community Organiser Alex has helped people to tackle a local dumping ground in Southampton and turn it into a safe play space for children, and to develop a wider clean-up campaign for the area.
Published 12 March 2015