Substance misuse services in prisons, immigration and removal centres
The Department, together with the Ministry of Justice and the Youth Justice Board, has issued a dear colleague letter that sets out policy for…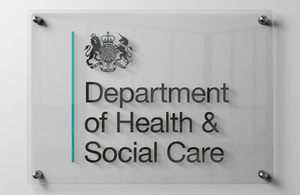 The Department, together with the Ministry of Justice and the Youth Justice Board, has issued a dear colleague letter that sets out policy for provison of services related to substance misuse in prisons, immigration and removal centres and the children and young people's secure estate in England. Responsibility for funding of these services transferred to the Department during 2012.
The letter also provides information how these services are likely to be commissioned from April 2013, in accordance with the Health and Social Care Act 2012, and confirms the allocations for 2012-13.
This transfer has enabled local commissioning of a fully integrated treatment service which is in line with the vision set out in the the National Drug Strategy and the report - Reducing Drug-Related Crime and Rehabilitating Offenders - by Professor Lord Patel, Chair of the Prison Drug Treatment Strategy Group. For the young people's secure estate, the emphasis should be on preventing any escalation of drug or alcohol related risk in order to avoid progression to adult dependency.
Published 14 May 2012