News story
Start-up loans changes to benefit NI's ex-Service personnel
Former servicemen and women in Northern Ireland could be among the first to benefit from removing the upper-age limit on start-up loans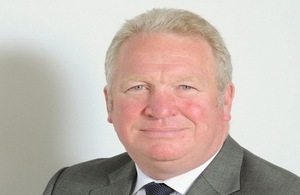 In June, the Business Secretary Vince Cable announced that the first Start-Up Loans to Northern Ireland's young entrepreneurs will be made this summer.
Today the Ministry of Defence has confirmed that ex-Service personnel will be some of the first to benefit from the decision to remove the upper-age limit on the scheme.
Historically the Start-Up Loans scheme has only been open to people aged 18 to 30.
Minister of State for Northern Ireland, Mike Penning MP said:
I welcome the announcement that ex-service personnel will be among the first to benefit from the extension of the Start-up Loans scheme to everyone over the age of 18. The Start-up Loans scheme was recently extended to Northern Ireland as part of the significant economic package we announced on 14 June. By lifting the upper age limit, many more former servicemen and women in Northern Ireland could benefit from the initiative.
We owe a great debt to the the many thousands from Northern Ireland who have served in the armed forces over the years. Helping service leavers who want to set up their own business is an important part of the wider support package we are putting in place as part of the Armed Forces Covenant.
The Start-Up Loans programme was created by Lord Young of Graffham to boost enterprise amongst young people and bolster job prospects. It provides pre-business advice, financial support and mentoring that would not normally be available to young entrepreneurs via traditional banking relationships.
Start-Up Loans aim to:
Foster a culture of entrepreneurship
Support applicants to create and develop their business
Give a boost to UK economic growth through supporting the development of new businesses
Build-in success for new ventures through the provision of expert advice and support
Published 11 July 2013
Last updated 11 July 2013
+ show all updates
Photo added
First published.