News story
Soldier braved bullets for shot comrade
A British soldier who dragged an injured comrade 20 metres across open ground while under enemy fire in Afghanistan has been honoured.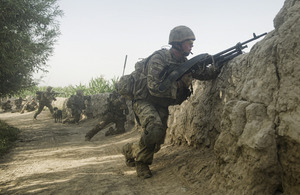 Serjeant Lee Slater, aged 31, from The Rifles, was leading a patrol in the dangerous Bowri desert in July 2012 and came under fire just as he and his men were speaking with a local farmer.
One soldier was struck in the leg and fell to the ground and the rest of the patrol immediately dived for cover.
The casualty, though alive, could not move and it was clear someone would need to retrieve him. However, Serjeant Slater and his men knew the insurgent was in hiding and waiting for just such a rescue attempt so he could claim more victims.
Herculean effort
Despite the risks, Serjeant Slater organised his men and, as they returned fire, he ran from cover alone to assist. The first round cracked above him, the second and third landed at his feet, but he reached the injured man. He said:
I could see the rounds landing within 50 centimetres of him in clouds of dust. I knew he had been hit and there wasn't any time to spare. It was adrenalin that took over. I wanted to get him to safety because I knew if he stayed where he was he might be hit again.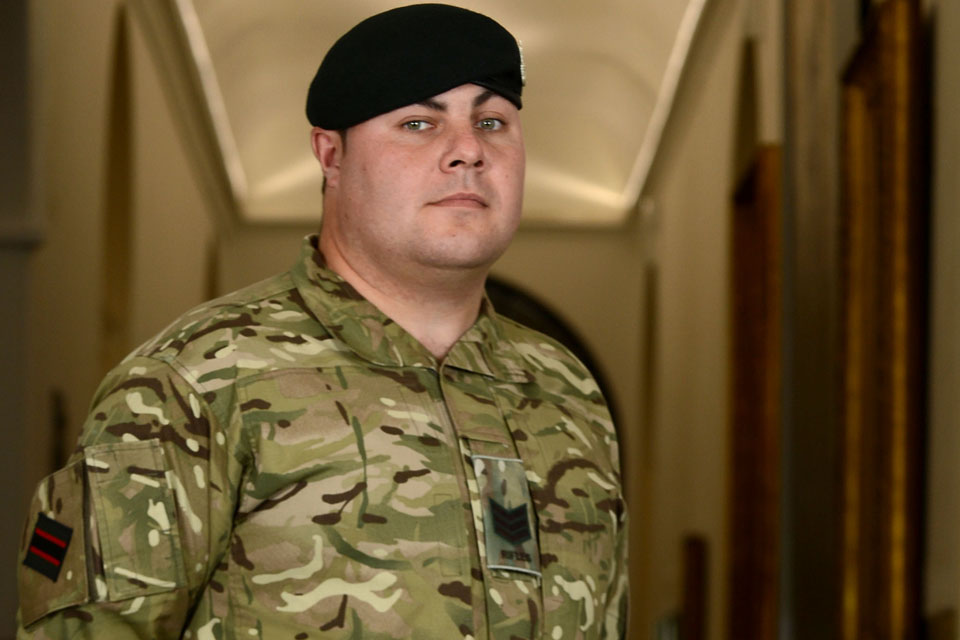 In what was described as a 'Herculean effort', Serjeant Slater dragged the casualty and his 30 kilograms of kit to cover 20 metres away. He said:
After that I went straight into the evacuation drill; the guys were very well trained and did themselves proud in getting the best medical care to the casualty - it was a real team effort.
Only doing my job
Despite coming under heavy and accurate fire throughout the rescue, Serjeant Slater's actions saved the man's life, but he said:
I feel I was only doing my job - what any other soldier would have done for one of their own.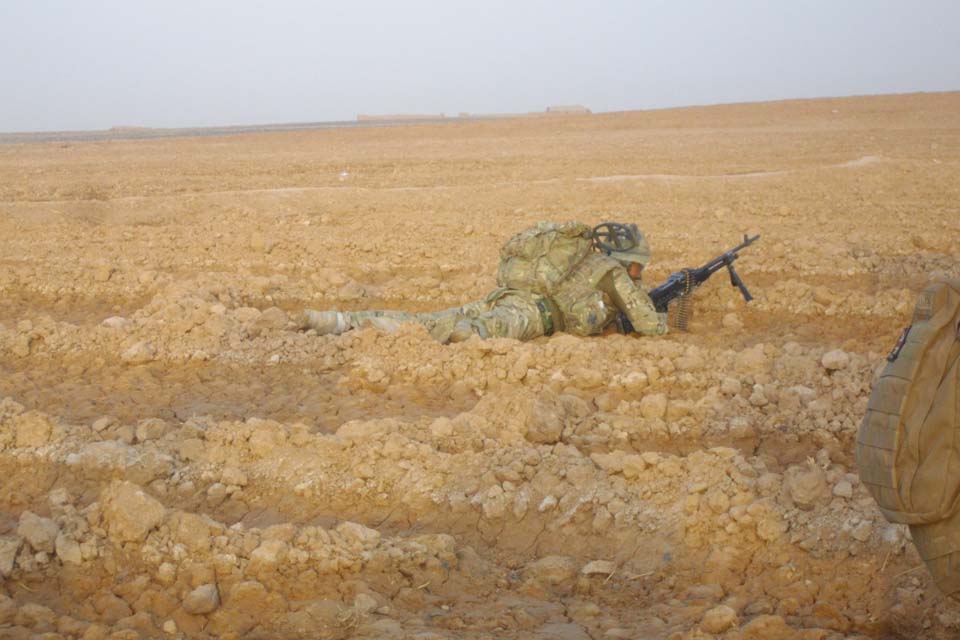 Later in the tour Serjeant Slater's patrol rescued 2 International Security Assistance Force soldiers working as part of a police advisor team which was ambushed.
His citation reads:
In the most hostile circumstances he demonstrated immense personal courage borne of a remarkable devotion to his men.
Serjeant Lee Slater
Serjeant Slater joined the Army in 2000 and was on his second tour of Afghanistan. He lives in Edinburgh with his wife, Nicola, but is originally from Bishop Auckland, County Durham.
Serjeant Slater is one of 24 soldiers on the latest Operational Honours and Awards List to have been awarded a Mention in Despatches.
Mention in Despatches
The Mention in Despatches is one of the oldest forms of recognition for gallantry within the UK Armed Forces. Since 1993 the Mention in Despatches has been reserved for gallantry during active operations.
Published 11 April 2013