News story
Sharm el-Sheikh: government statement 13 November 2015
Government statement giving update on flights to the UK from Sharm el-Sheikh.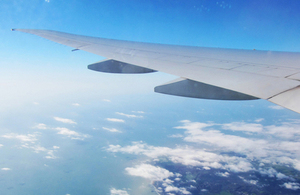 A government spokesperson said:
Following the suspension of flights from the UK to Sharm el-Sheikh on Wednesday 4 November 2015, the government has been working with British airlines to ensure the secure return of holiday makers in Egypt. The backlog of passengers waiting to return to the UK is expected to have been cleared by the end of the weekend.

British airlines with support from the government have arranged additional flights over the coming days in order to ensure that their passengers can leave Sharm el-Sheikh while current security measures for UK airlines are in place. They have assured us that they have sufficient capacity to return all British tourists to the UK by Tuesday 17 November 2015.

The government will continue to support direct return flights by British airlines until the majority of passengers who wish to leave Sharm el-Sheikh have done so, on 17 November 2015. Passengers booked on flights operated by British airlines should contact their airline as soon as possible to make arrangements to depart before that date.

British airlines have informed us that many British tourists currently in Sharm el-Sheikh have taken the opportunity to travel home early and airlines have offered a range of options to those customers wishing to stay beyond Tuesday 17 November 2015. British airlines estimate that after this date, there will be fewer than 200 of their passengers remaining in the resort.

Should tourists choose to remain in Sharm el-Sheikh after Tuesday 17 November 2015, they should make their own alternative arrangements for returning to the UK. This may involve having to travel with an airline to which enhanced UK security measures, eg separate baggage flights, do not apply. Travellers are advised that they do so at their own risk.
Aviation and maritime media enquiries
Media enquiries 020 7944 3021
Out of hours media enquiries 020 7944 4292
Switchboard 0300 330 3000
Published 13 November 2015