News story
Selected written guides to be removed
Removing some of Land Registry's practice guides so that Land Registry's guidance is more accessible and easier to use.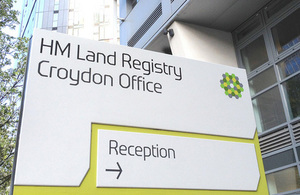 On 1 June, we will be removing some of our written guides from our website.
While working to simplify our services, we have also tried to develop guidance which is more accessible and easier to use.
Recently, we have:
developed our YouTube channel to offer tutorials and guidance videos about our Business e-services
provided additional customer training materials
integrated guidance for our customers within the services themselves
While introducing so much new online guidance, we have also looked at where some of our existing written guides are now copied elsewhere. That's why we have decided to withdraw the following.
Technical Manual Part 2
With more accessible, easy-to-follow visual demonstrations of how to use our services now available, we have decided to withdraw this manual. We will also be making some small amendments to the Technical Manual Part 1 to remove references to the Technical Manual Parts 1 and 2. This single manual will describe the technical aspects and requirements for using our Business e-services.
At the same time, we will remove the section in the Technical Manual Part 1 which refers to citizen accounts. We will restore the section when necessary.
We will also update our Code of Practice. This governs changes we make to the Network Access Agreement and to the Technical Manual. We will change the Code of Practice so it refers only to the single Technical Manual.
As we are not changing the substance of the code, we will not be consulting on the changes.
Practice guides
We will also withdraw the following practice guides:
Practice guide 45: receiving and replying to notices by e-mail
When you receive a notice from us by email, we include all the guidance you need to reply.
Practice guide 46: Land Registry forms
Find full details about our forms.
Practice guide 51: where to send paper applications
Look up where to send your paper applications on our Contact Us page.
Practice guide 59: receiving and replying to requisitions by email
When you receive a requisition notice from us, we provide suitable guidance with the request for how to respond.
Practice guide 71: electronic services
Find full details about our electronic services on our Business e-services pages.
Further support
If you need any support when using our services, contact our Customer Support.
You can also keep up to date by following our social media channels including our technical support Twitter feed.
Published 1 June 2014