School for Public Health Research launched
The new National Institute for Health Research (NIHR) School for Public Health Research has launched. It has a budget of £20 million over five…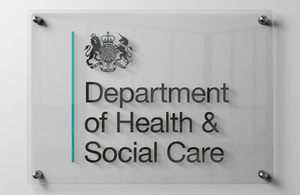 The new National Institute for Health Research (NIHR) School for Public Health Research has launched. It has a budget of £20 million over five years to undertake research into public health, with an emphasis on what works practically, can be applied across the country and better meets the needs of policy makers, practitioners and the public.
The White Paper, Healthy lives, healthy people: Our strategy for public health in England, was clear that public health evaluation and research will be critical in enabling future challenges to be met and opportunities realised.
In line with government priorities, the school will enable the public health system to develop into the future by:
narrowing the gap between the users and suppliers of research
increasing the evidence base for effective public health practice
undertaking applied translational research
considering local public health needs and evaluating innovative local practices with potential for wider population benefit
The school is a partnership between the following leading academic centres in applied public health research in England:
The University of Sheffield
University College London
The University of Bristol
The University of Cambridge
The LiLaC collaboration between the University of Liverpool and the University of Lancaster
Fuse, The Centre for Translational Research in Public Health: a collaboration between Newcastle, Durham, Northumbria, Sunderland and Teesside universities
The Peninsula College of Medicine and Dentistry
The London School of Hygiene and Tropical Medicine
The lead for each of these teams will form the new School Executive, and Professor Jon Nicholl, from the University of Sheffield, is the inaugural Director of the School.
Professor Dame Sally Davies, Chief Medical Officer and Chief Scientific Adviser at the Department of Health, said:
'We want to encourage public health researchers and practitioners to collaborate more effectively to address our national priorities. This flagship NIHR School for Public Health Research - a collaboration of the very best centres for applied public health research in England - will bring public health practice and academia together, ensuring research outputs that can be effectively translated into practice.'
The Secretary of State for Health Andrew Lansley said:
'We have an ambitious strategy for protecting and improving the nation's health. It will include a new strong role for local authorities in leading health improvement. Both nationally and locally, we believe in evidence-led approaches, identifying how we can impact on the determinants of health and at critical stages in people's lives.
'This is research which should give a strong research and evidence basis both to population health strategies as well as focused work to reduce the big risk factors such as smoking obesity, alcohol abuse and sexual health.'
Find out more about the School for Public Health Research.
Published 18 April 2012