Savings measures announced for Listed Places of Worship grant scheme
The scope of the Listed Places of Worship grant scheme is to be amended in line with Government efficiency savings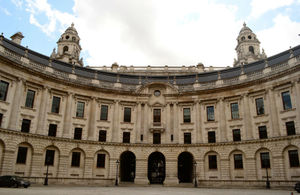 At the moment listed places of worship, of any faith or denomination, can claim a grant equal to the VAT paid on eligible works. However, following discussions with church bodies, it has been agreed to return the scheme to its original scope of eligibility which will exclude works on clocks, pews, bells, organs and professional services such as architects' fees, for the rest of this financial year.  The future of the scheme beyond this year is still under review, and will be resolved as part of the CSR process.
Tourism and Heritage Minister John Penrose said: "Everyone is being asked to make savings so I'm afraid we cannot exclude this scheme, however much I would like to.  We asked  representatives of the major denominations how they would prefer the savings to be made, and it was agreed that reducing the scope was the least damaging option for making savings, whilst still allowing claims for all other sorts of work."
Crispin Truman, Chair of Places of Worship at Heritage Alliance, and CEO of the Churches Conservation Trust said: "The Listed Places of Worship scheme has helped around nine thousand communities to repair their historic places of worship. Any loss of scope under the scheme is to be regretted, but we appreciate that the Department needs to contribute to the savings needed, and are pleased that denominations had a chance to comment on the proposals. We welcome the decision to meet the VAT increase from January albeit on slightly reduced scope, and would renew our calls for the scheme to be continued from April 2011."
The changes will come into effect from 4 January and will apply until the current end date of the scheme, 31 March.  Today's announcement also applies to the Memorials Grant Scheme, under which professional fees will no longer be eligible from 4 January 2011. 
Notes to Editors
Under the LPW grant scheme claims can be made in respect of works undertaken at any time since 1 April 2001, but claims for works undertaken between 2001 and 31 March 2004 receive the difference between 5% and the actual amount of VAT paid.  The scheme has paid out £111,258,398.54 since it started.

The elements being removed from scope were added following an announcement in the 2006 budget.

The Memorials Grant Scheme was introduced in 2005 to make grants to charities and faith groups in respect of the VAT incurred in the repair or establishment of memorials. This scheme has paid out £1,696,203.85 since it started.

Both schemes are currently due to run until March 2011.
Press Enquiries: 020 7211 2210
Out of hours telephone pager no: 07699 751153
Public Enquiries: 020 7211 6000
Published 7 October 2010