News story
Rural Payments Agency pays 91% of Basic Payment Scheme claims in December
2016 Basic Payment Scheme update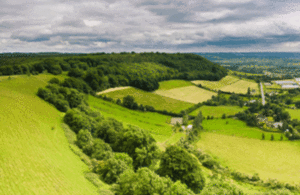 Over 78,000 (91%) of farmers in England received their 2016 Basic Payment Scheme (BPS) money by the end of December.
Environment Secretary Andrea Leadsom said:
I know how important these payments are to farmers and I am pleased that the RPA has surpassed its target of making 90% of payments by the end of December.

This is good progress but both Mark Grimshaw and I are clear that the Agency will remain fully focussed on processing claims as quickly as possible until everyone is paid.
RPA Chief Executive Mark Grimshaw said:
We understand how important BPS payments are to farmers and that's why we've worked hard to get money into bank accounts in the first month of the payment window, injecting just over £1.4 billion into the farming and wider rural economy.

This month we will communicate directly with those farmers who will be paid from January onwards to help them plan.
BPS payments are made direct to bank accounts so farmers should make sure RPA has the most up-to-date account details. Once a payment has been made a remittance advice is sent in the post, confirming the amount paid.
More information on BPS 2016, including scheme rules and details of how payments are calculated, is available at GOV.UK/rpa/bps2016.
Published 4 January 2017