Press release
Royal Free Hospital discharges 2 military healthcare workers
All appropriate protocols for ongoing Ebola monitoring by Public Health England will be followed.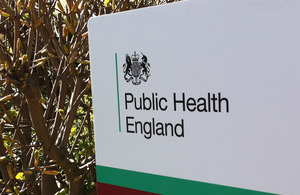 The Royal Free London and Public Health England (PHE) can confirm that 2 military healthcare workers, admitted on Saturday 31 January and Monday 2 February, received appropriate observation, remain asymptomatic and have therefore been discharged from hospital.
Professor Paul Cosford, PHE's director for health protection and medical director, said,
PHE is closely monitoring the individuals' health and following all necessary precautionary processes and protocols. The individuals will receive ongoing monitoring and support while residing in appropriate private accommodation close to the Royal Free. The risk to the public from Ebola remains very low.
Further information
The Royal Free Hospital and PHE request that the individuals' rights to privacy continue to be respected. No further information will be provided and no further updates are planned at this time.
Read the previous press statement released, confirming the return of the individuals to the UK (Monday 2 February 2015).
PHE is responsible for monitoring the health of individuals returning to the UK from Ebola affected countries. The purpose of PHE's Returning Worker Scheme is to enable a consistent follow-up of workers on their return to the UK, to protect their health and that of the wider public. It operates in parallel to the screening arrangements that are in place for all travellers both on exit from the affected countries and on entry at key ports in the UK.
PHE exists to protect and improve the nation's health and wellbeing and reduce health inequalities. It does this through advocacy, partnerships, world-class science, knowledge and intelligence, and the delivery of specialist public health services. PHE is an operationally autonomous executive agency of the Department of Health. www.gov.uk/phe Follow us on Twitter @PHE_uk
PHE Press Office, infections
61 Colindale Avenue
London
NW9 5EQ
Published 12 February 2015