Press release
Reviews to ensure safety of people seeking cosmetic treatments
Health Secretary Andrew Lansley, today announced a series of steps to respond to recent concerns regarding PiP implants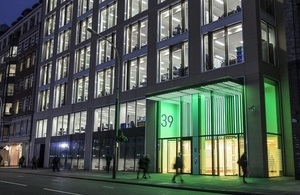 The Health Secretary, Andrew Lansley, today announced a series of steps to respond to recent concerns regarding French Poly Implant Prostheses (PiP) implants.
The first step will be a review led by Professor Sir Bruce Keogh, the NHS Medical Director and will look at the arrangements for ensuring the safety of people seeking cosmetic interventions such as breast implants and dermal fillers.
Sir Bruce Keogh will reconstitute his expert group, formed last week, and will look at:
how the cosmetic sector can improve the quality and safety of care through better governance based on better quality data collection and improved professional development;
whether cosmetic products and interventions are appropriately regulated; and if not
how regulation of the sector in the UKand in European be improved
Lessons also need to be learned from how the regulation of medical devices operates at a European level, and this work is already underway.
The Health Secretary announced a rapid review, looking at what happened within theUK, led by the Minister for Quality, Lord Howe.  More details will be published shortly.
The blame for what happened lies with PiP, but the findings from this review will enable us to learn lessons to improve future regulatory effectiveness, and influence the conclusions of the European Commission.
In addition, the Care Quality Commission will conduct a swift review of private clinics that offer cosmetic surgery. They will look at whether they meet essential levels of safety and quality and at the information and support they provide to their patients. Where a provider does not meet these requirements, the CQC has a wide range of enforcement powers that it can use to protect the safety of patients.
Andrew Lansley said:
"My concern throughout this situation has been for the safety and wellbeing of all women with PiP implants. 
"We have set out how the NHS will help patients affected, and we expect the private sector to do the same.
"We must now go further and this is why I have set out today a number of actions to ensure we learn the lessons, and look at how we can tighten up regulation of the wider cosmetic industry so that this doesn't happen again."
Professor Sir Bruce Keogh, said:
"The safety of people who decide to have cosmetic surgery or a cosmetic intervention is my sole aim. The vast majority of practitioners in the cosmetic industry are professional and well skilled - but I'm concerned that the sector as a whole does not have the systems for monitoring the results for patients and alerting us to possible problems.
"I will work with the industry to improve regulation and governance and increase consumer confidence."
Notes to Editors
For media enquiries, contact the Department of Health Press Office on 020 7210 5703
Professor Sir Bruce Keogh's expert group published findings into a review of the data available on PIP implants in theUKon Friday 6 January. The report can be found on the Department of Health website.
Published 11 January 2012