News story
Reserves deployed to bolster flood relief efforts
Thousands of military personnel continue to contribute to flood relief efforts across affected parts of the United Kingdom.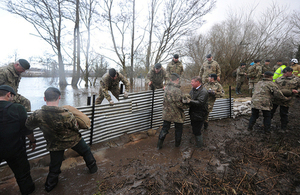 These include reservists from 7th Battalion The Rifles (7 RIFLES) who have been boosting manpower and providing specialist capability in southern England.
After spending Saturday morning reinforcing the dam around an electrical substation near Reading, reservists from 7 RIFLES flew by Chinook helicopter to support flood relief operations on the Isle of Wight. The aircraft also delivered vehicles and equipment to the island.
Friday night's storm had resulted in further tidal and ground flooding in areas across the island. The reservists assisted the civilian authorities and local communities by distributing sandbags and providing engineering services to help bring some respite to those affected.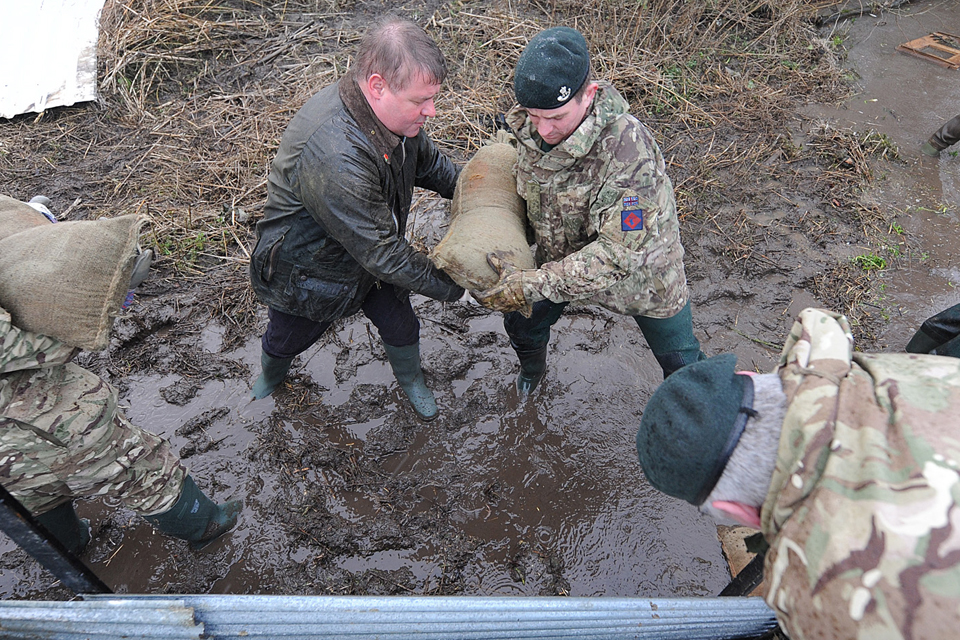 Defence Minister Mark Francois said:
This morning I have been out with reservists providing essential flood relief services to the local communities in Reading and I am delighted that we have been able to provide further assistance to those affected by the flooding on the Isle of Wight.

With thousands of military personnel already playing their part in efforts to help flood-affected communities, we are also using reservists, such as 7 RIFLES, who are getting stuck in and playing their part to support the relevant civilian authorities.
The UK reserve forces play a vital part in our nation's defence. Find out how you can get involved and what is on offer for reserves.
Published 17 February 2014