Press release
Report shows UK leading the way in social investment
A new report on best practice in social investment has been published by Saїd Business School, University of Oxford and the Cabinet Office.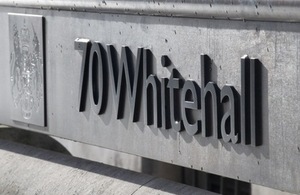 A new report that presents perspectives on best practice in social investment is being launched today. It arises from a symposium set up last year by Saїd Business School and the Cabinet Office's Centre for Social Impact Bonds.
The reportsuggests the UK is leading the way in effective policy around social enterprise and social investment, which has informed the debate in other countries.
Drawing together the insights of senior policy-makers, investors, advisors, academics and analysts from over ten countries, the report provides a valuable snap-shot of the status of social investment innovation and highlights a range of issues in the development of the social investment market. Key observations relate to emerging public-private partnership structures, new social finance instruments, the experience of implementing Social Impact Bonds (SIBs) and recently launched government initiatives to tackle social problems through payment by results.
Key discussion themes of the report include:
emerging social investment products and opportunities
the challenges of the cultural shift to pay for performance and new types of service provision external to government
the balance of risk and return that makes SIBs attractive to investors and the importance of identifying the nature and degree of risk held by different parties
the need for clear and accurate information including data on the costs of government services, to allow investors to make decisions on SIBs
the measurement of results and benefits is critical but markets may be distorted by the limitations of what is easily measurable to exclude more complicated interventions or difficult cost models
clearer evidence on the likelihood of certain outcomes being achievable is critical to investors
the full economic and social costs and benefits of a programme should be considered
cashable savings have been a key justification of most SIBs to date, yet SIBs may be beneficial in areas where few savings exist or may cost more overall, as additional services are accessed by the target group
we are holding SIBs to higher standards of evidence than other public spending
SIB transaction costs have been high and time to market lengthy; simplicity in construction, the development of templates and the sharing of best practice can address this
The UK is leading the world in the development of SIBs and the government has launched a series of initiatives to accelerate the market further, through initiatives such as Big Society Capital, the world's first wholesale social investment bank, the creation of the £20 million Social Outcomes Fund, and the Centre for Social Impact Bonds based in the Cabinet Office.
The Social Outcomes Fund helps tackle the problem of costs for an intervention borne by one part of government reaping benefits across other government agencies, which has previously inhibited the use of SIBs. The Centre for Social Impact Bonds is concerned with disseminating information on SIBs to assist in their successful development; creating template legal contracts to reduce transaction costs; providing better data on public service costs; and providing light-touch support to individual SIB developers.
Minister for Civil Society Nick Hurd said,
This was the first time international governments have come together to talk about social investment and a fantastic opportunity to showcase the innovative products and organisations developed in the UK.

Social impact bonds are a UK innovation that is being applied by governments all over the world, as they strive to procure services in a way that aligns financial and social incentives for governments, service deliverers and private investors.

We remain committed to sharing the fantastic work developed through on-going collaboration between the government, social purpose organisations and the social investment community and look forward to progressing this through the UK's presidency of the G8.
Sir Ronald Cohen Chairman of The Portland Trust and Bridges Ventures and a Director of Social Finance said:
The Social Investment Symposium was a landmark in the progress of this new, vitally important market. It has set the scene for greater international collaboration. The inclusion of social impact investment on this summer's G8 agenda will build on the Symposium's valuable work. It will be a major opportunity for governments of some of the world's largest economies to commit to bring impact investment to the fore in tackling social issues effectively.
Dr Alex Nicholls, University Lecturer in Social Entrepreneurship at Saïd Business School, University of Oxford, commented:
The discussions we began at the symposium have been instrumental in drawing together those involved in social investing and promoting the sharing of best practice. Of particular importance has been our discussion of the new contracts and structures that help to align the incentives of all stakeholders to scale-up welfare interventions, focused on early intervention and prevention. There is increasing momentum in the sector as new coalitions are forming across civil society delivery partners, and new thinking is emerging, both of which will drive growth and development in the sector.
The report also features the Future for Children Bond, recently released by Allia. The Future for Children bond will invest 20% of its capital in Essex's social impact bond for children on the edge of care. This is the first time that retail investors can invest in a social impact bond.
The Essex social impact bond is summarised in the report, along with other social impact bonds in the UK.
For further information, or to speak with Dr Alex Nicholls, please contact the press office:
Notes to editors
The full report, 'The Social Investment Market: The role of public policy in innovation and execution', is available to download.

Established in 1996 the Saïd Business School is one of Europe's youngest and most entrepreneurial business schools with a reputation for innovative business education. An integral part of Oxford University, the School embodies the academic rigour and forward thinking that has made Oxford a world leader in education and research. The School has an established reputation for research in a wide range of areas, including finance and accounting, organisational analysis, international management, strategy and operations management. The School is dedicated to developing a new generation of business leaders and entrepreneurs and conducting research not only into the nature of business, but the connections between business and the wider world. In the Financial Times European Business School ranking (Dec 2012) Saïd is ranked 12th. It is ranked number 1 in the UK (seventh worldwide) in the FT's combined ranking of Executive Education programmes (May 2012) and 24th in the world in the FT ranking of MBA programmes (Jan 2013). The Oxford MSc in Financial Economics is ranked fourth in the world in the 2011 FT ranking of Masters in Finance programmes (June 2012). In the UK university league tables it is ranked first of all UK universities for undergraduate business and management in The Guardian (May 2012) and has ranked first in 8 of the last 9 years in The Times. More information is available at www.sbs.ox.ac.uk/.

The Social Outcomes Fund is an innovative new top-up fund that will create many more social impact bonds that make a difference to people's lives. It will attract new money by bringing in investment to help finance early, preventative programmes on some of the most complex and expensive social problems. The fund will be used to provide a 'top-up' contribution to PbR or SIB contracts that are designed to deal with complex and expensive social issues. It will catalyse innovative new projects in areas where the wider benefits mean that a SIB is value for money, but where no single commissioner can justify making all of the outcomes payments. The Fund encourages active engagement from the Voluntary Community and Social Enterprise (VCSE) sector to enable service redesign and will accept expressions of interest by any interested party such as a commissioner, service provider, intermediary or investor. It operates only in England, with funding available to government departments, local councils other commissioning bodies, like police forces or the clinical commissioning groups. The Fund will only top up a minority proportion of outcomes payments and the average across the Fund is expected to be 20% of the total outcomes payments. The aim of the fund is to support 10 to 20 new PbR/SIB contracts. It aims to leverage at least £60 million of social investment.

Social investment is the provision and use of capital to generate social as well as financial returns. Social investors weigh the social and financial returns they expect from an investment in different ways. They will often accept lower financial returns in order to generate greater social impact.

Government and industry are actively promoting London as a global hub for social investment, to bring more investment deals to the UK and export our social ventures, products and professional services.

The government's Big Society agenda has been opening up public services to innovative new providers and payment by results. Social investment allows new providers to offer new ways to tackle social problems, while government pays only for what works.

Big Society Capital (BSC) is an independent financial institution and the first of its kind in the world. It was established to develop and shape a sustainable social investment market in the UK which provides organisations tackling major social issues with access to new sources of finance to help them thrive and grow. It has been capitalised with up to £600 million. BSC invests in social investment finance intermediaries: organisations that provide appropriate and affordable finance and support to charities and social enterprises that are tackling some of our most intractable social problems.
Published 20 February 2013