Press release
Regulator launches learning module on steroids
Online learning module on reducing the side effects of steroid medicines to help clinicians to optimise the use of corticosteroids.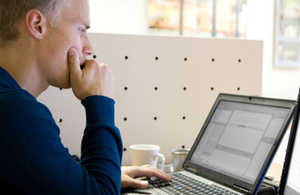 The Medicines and Healthcare products Regulatory Agency (MHRA) has launched an online learning module on reducing the side effects of steroid medicines. The module will help clinicians to optimise the use of corticosteroids.
Corticosteroids are vital medicines for treating and preventing diverse disorders such as asthma, transplant rejection and arthritis. But they can cause troublesome and occasionally serious side effects. Health professionals and patients need to be clear about precautions that minimise corticosteroid side effects.
Designed for doctors, nurses and pharmacists, the interactive programme runs through the important side effects of corticosteroids and shows the learner how the risks can be managed. The learning module draws on proven techniques for enhancing online learning.
Dr June Raine, director of MHRA's Vigilance and Risk Management of Medicines division, said:
"Our new module on corticosteroid medicines carefully takes you through the unwanted effects of these immensely valuable and widely used medicines. It will help clinicians take the right decisions and protect patients from avoidable harm."
Dr William Dixon, director or the Arthritis Research UK Centre for Epidemiology at the University of Manchester said:
"Clinicians know about the risks of corticosteroids, but there may be important gaps in their knowledge. The MHRA's learning module nicely brings together many of the important risks.
"Interactive exercises throughout the module help to consolidate knowledge as the learner progresses through the module. The multiple-choice assessment at the end gives the learner full feedback, providing a deeper understanding of the answers."
On completing the module successfully, learners will be able to download a certificate.
The course has been approved for continuing professional development (CPD) by the Faculty of Pharmaceutical Medicine of the Royal Colleges of Physicians of the United Kingdom
Background
MHRA is responsible for regulating all medicines and medical devices in the UK by ensuring they work and are acceptably safe. Underpinning all our work lies robust and fact-based judgements to ensure that the benefits justify any risks. MHRA is a centre of the Medicines and Healthcare Products Regulatory Agency which also includes the National Institute for Biological Standards and Control (NIBSC) and the Clinical Practice Research Datalink (CPRD). MHRA is an executive agency of the Department of Health.
Media enquiries
News centre
MHRA
151 Buckingham Palace Road
Victoria
London
SW1W 9SZ
Email newscentre@mhra.gov.uk
During office hours: 020 3080 7651 (08:30 - 17:00)
Out of office hours: 07770 446 189 (17:00 - 08:30)
Office hours are Monday to Friday, 8:30am to 5pm. For real-time updates including the latest press releases and news statements, see our Twitter channel at https://www.twitter.com/mhrapress
Published 6 March 2015