News story
Public health nursing and midwifery leadership transfers to PHE
New arrangements for public health nursing, midwifery and the allied health professions leadership will come into force from April 2015.
This news article was withdrawn on
This news story has been withdrawn because it's over 4 years old. See PHE's latest news.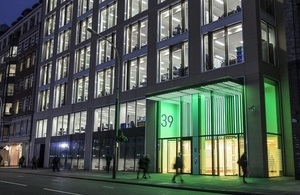 The Department of Health and Public Health England (PHE) have announced that responsibility for public health nursing and midwifery leadership will transfer to PHE from April, replacing the current joint arrangement between the department and PHE. The new arrangements will make sure strong strategic direction is in place for the future.
Viv Bennett will continue her public health leadership role as PHE's Director of Nursing and Midwifery and also as the government's principal advisor on public health nursing, in the same way that the Chief Nursing Officer is the government's principal advisor on NHS nursing based in NHS England.
The Department of Health will also establish a Nursing and Midwifery Policy Unit to make sure clear strategic messages are being delivered. This unit will be led by Dr David Foster.
Viv Bennett, Director of Nursing and Midwifery, said:
It is vital that public health nurses and midwives have a strong professional voice and leadership so we can continue to drive improvements in protecting the public's health.

It has been a privilege to serve in this joint role and I am proud of all that has been achieved in the last 2 years. I'm delighted to have the opportunity to both focus on public health nursing and continue working with professional colleagues in DH and across the health and care system.
As part of the role, she will continue to lead on the 'Giving every child the best start in life' priority for PHE. She will also work jointly with Professor Paul Cosford, the Medical Director for PHE, to provide leadership in PHE Quality Improvement and Assurance programmes.
The Nursing and Midwifery Policy Unit will be established in the Directorate of Strategy and External Relations in the Department of Health. David Foster will continue to have the responsibility for nurse leadership in the social care sector.
Published 29 January 2015