Prime Minister's challenge on dementia
The Prime Minister has launched a programme which aims to deliver major improvements in dementia care and research by 2015.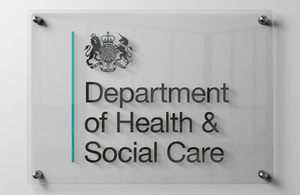 The Prime Minister's challenge on dementia builds on the achievements of the existing National Dementia Strategy.
Dementia affects us all:
in England today there are an estimated 670,000 people living with dementia. This is expected to double in the next 30 years
only 40% of people with dementia receive a formal diagnosis
dementia usually occurs in people who are 65 or over and it is slightly more common in women than in men
according to the Alzheimer's Society, two-thirds of all people with dementia are cared for in the community
The Prime Minister has set out his dementia challenge to society, the medical profession, business and Government, alongside the Alzheimer's Society publishing their report  'Dementia 2012: A national challenge'.
The government will focus on improving the areas that matter most for dementia:
awareness
quality care
research
Dealing with dementia
According to the Alzheimer's Society's report, three-quarters of people in the UK feel that society is not geared up to deal with dementia. It also found that three in five (61 %) people diagnosed with dementia are left feeling lonely, four in five (77 %) feel anxious or depressed and nearly half (44 per cent) have lost friends.
England is one of the first countries in the world to have a National Dementia Strategy.
The Alzheimer's Society will be leading the work on dementia awareness and communities and has been working closely with the Prime Minister and Department of Health.
The Alzheimer's Society, in partnership with Government, is calling for a radical shift in the way society treats people with dementia to ensure people with dementia receive the support and respect they deserve.
Raising awareness
Today's report from the Alzheimer's Society said that nearly two-thirds of people with dementia did not feel part of their community and nearly half had lost friends. Seventy-one per cent of people with dementia said they would like their community to understand how to help them live well.
The Alzheimer's Society will take the lead on raising awareness.
Research
The UK is a world leader for dementia research, but not enough is known about the disease and the level of public participation in dementia research remains low. The Government will continue to lead on dementia research.
Champion groups
Champion Groups will be co-chaired by two high profile champions who will bring together leaders from across health and social care, industry and broader society to support the programme of improvements. The co-chairs are:
Jeremy Hughes, Chief Executive of the Alzheimer's Society, and Angela Rippon, broadcaster, journalist and presenter (raising awareness and dementia-friendly communities)
Sir Ian Carruthers, Chief Executive of South West Strategic Health Authority, and Sarah Pickup, Director of Health and Community Services at Hertfordshire County Council (improving health and care)
Sir Mark Walport, Director of the Wellcome Trust, and Professor Dame Sally Davies, Chief Medical Officer (research)
A series of infographics have been developed to raise awareness, and to help recognise the signs and symptoms of dementia.
Read the full press release
Read more about dementia (for health professionals)
Information on dementia for the public
Published 26 March 2012