News story
Preferred candidate selected for chair of the Equality and Human Rights Commission
Baroness Onora O'Neill put forward by Government.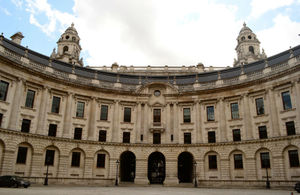 Following a recruitment process, Cambridge academic, Baroness Onora O'Neill of Bengarve, has been selected as the Government's preferred candidate for appointment to the role of Chair of the Equality and Human Rights Commission (EHRC).
Culture Secretary and Minister for Women and Equalities Maria Miller has written to Dr Hywel Francis MP, Chairman of the Joint Committee on Human Rights. The Committee will hold a pre-appointment scrutiny hearing with Baroness O'Neill on 16 October.
The Committee's conclusions will be considered carefully before the final appointment is decided.  
Further information
Published 18 October 2012