News story
Pilot of National Citizen Service to run in Wales in autumn 2014
Nick Hurd MP, Minister for the Civil Society confirmed that there will be a pilot of National Citizen Service (NCS) in Wales during 2014.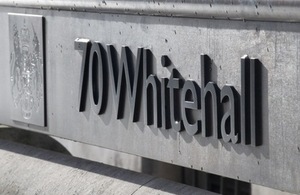 The National Citizen Service (NCS) is currently available in England and Northern Ireland. It aims to promote a more engaged society by enabling young people to work together to create social action projects in their local communities.
NCS will give young people in Wales the chance to:
mix with people from different backgrounds and gain valuable life experiences, putting them into teams away from home and setting them the task of finding solutions to local problems or issues that matter to them.
develop important skills that they can take with them into the world of work
The NCS pilot in Wales is scheduled to take place in autumn 2014.
Organisations or coalitions of organisations are invited to apply to run NCS in Wales. Send your completed application by 5pm on 3 July 2014.
NCS has huge benefits for the community. The programme has strong cross-community aims, with participants coming from both rural and urban areas across Wales.
NCS is organised in 5 phases which include a series of activities in participants' local communities and time spent in residential settings away from home. The main programme culminates in a graduation event, and young people are encouraged to continue their involvement in volunteering for their communities after they complete NCS.
Published 3 June 2014