Press release
PHE supporting local council tobacco control
Public Health England is offering a £1,000 discount to councils undertaking a CLeaR peer assessment.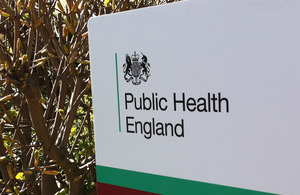 The CLeaR model supports local authorities to review their current tobacco control efforts, and identify actions to further reduce smoking rates.
CLeaR participants begin to evaluate their tobacco control work by completing a self-assessment, scoring their activity against a range of questions that use local priorities to evaluate existing services, leadership and results.
Following completion of the self-assessment, the council can invite a peer-assessment team, led by a nationally recognised expert, to review their self-assessment and produce a CLeaR report. The goal of the peer-assessment is to provide an insight into existing strengths and opportunities for further action.
To receive a discount of £1,000 on the usual £2,500 fee for peer assessment, local authorities must apply before 31 March 2015 and must have arranged for their assessment to be completed before 30 June 2015. The £2,500 is received by the lead assessor's host organisation to cover the cost of their time, expertise and associated travel expenses.
Cllr John Pantall, Stockport Council, said:
The CLeaR process was a really helpful experience for us. The self-assessment gave an opportunity to think about the key issues in tobacco control. The Health and Wellbeing Board was then able to improve engagement - with both elected members and colleagues across the council and relevant staff in other organisations. The peer-assessment really pinpointed our strengths and usefully identified opportunities to consider for improvement. This gave us a clear focus on what we can do further to reduce the harm that tobacco does to local people.
Rosanna O'Connor, Director of Alcohol, Drugs and Tobacco at Public Health England, said:
The CLeaR model works by helping councils to ask the questions that will ensure that their tobacco control plan delivers the best results for their areas. Peer-assessment is key to the process of delivering evidence-based tobacco control to improve the health of the community. With Public Health England's support for training and discounts on peer assessments, there is truly no better time for a council to take part.
Local tobacco control measures can include:
effective enforcement of existing legislation: for example, age of sale restrictions and smoke free laws
commissioning and promoting stop smoking services
working with partners to deliver care delivered in smokefree environments
These measures have a number of benefits, including:
saving money for local health and social care services
protecting children from harm
increasing the disposable income of local populations
reducing inequalities caused by smoking
Notes to Editors
Public Health England exists to protect and improve the nation's health and wellbeing, and reduce health inequalities. It does this through world-class science, knowledge and intelligence, advocacy, partnerships and the delivery of specialist public health services. PHE is an operationally autonomous executive agency of the Department of Health. Website: www.gov.uk/phe, Twitter: @PHE_uk, Facebook: www.facebook.com/PublicHealthEngland
CLeaR was originally developed by ASH, in conjunction with Cancer Research UK, Tobacco Free Futures, FRESH, Smoke Free South West, CIEH, NICE and a range of partners from local government and the NHS
The CLeaR model is based on the 3 domains of: * challenge for existing tobacco control services, based on the evidence of the most effective components of comprehensive tobacco control, as outlined in NICE guidance and 'Healthy Lives, Healthy People: a tobacco control plan for England' * leadership for comprehensive action to tackle tobacco * results demonstrated by outcomes delivered against national and local priorities
These 3 domains are underpinned by the central core of local priorities, which encourages the consideration of the broader aims of local authorities and health and wellbeing boards complement and support strategies to tackle tobacco
PHE is taking the CLeaR tool under licence from ASH until 2015 as part of PHE's work to support local tobacco control.
For more information on CLeaR, please visit the clear local tobacco control assessment page or contact CLeaRTobaccoTeam@phe.gov.uk.
Public Health England, Press Office, Health and Wellbeing
Tobacco Control, Wellbeing and Mental Health, Health and Justice
Published 12 January 2015