News story
Partnership and investment in the voluntary sector
Views wanted on partnership working and investment in the voluntary, community and social enterprise sector.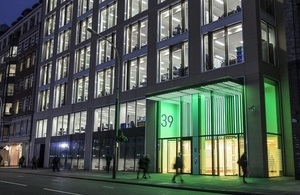 Views are being sought as part of the second phase of a review by the Department of Health in partnership with NHS England, Public Health England and representatives from the voluntary, community and social enterprise (VCSE) sector.
The review aims to:
explore some of the issues highlighted in a report on investment in VCSE organisations in the health and care sector published in March 2015

inform decisions on how funding the VCSE sector can help to maximise its impact within heath and care
It seeks views on:
The engagement period will run until 6 November 2015. Once we have gathered and analysed your views and evidence, we hope to publish our recommendations in early 2016.
Alistair Burt MP, Minister of State Community and Social Care said:
The VCSE sector is a vital partner in the health and care system and is key to helping people live healthier lives and raising standards in health and care.

In the context of the challenges faced by the system, it is important that we explore how the sector is funded to find the best ways to support the excellent work and recognise the commitment and innovation shown by those who work in the sector.

I urge you to contribute to help us to ensure that co-ordinated efforts achieve maximum impact.
The VCSE Review website offers more opportunities to have your say. Comment on or contribute a blog, tweet about the review or join one of the online discussions or face-to-face events taking place in September and October 2015.
Published 7 August 2015