One million dementia friends to be created
Britain's biggest ever project to challenge the way the public thinks about and acts on dementia A million people are needed to take part…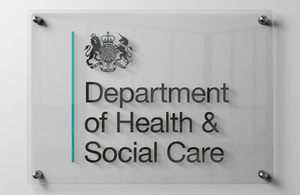 A million people are needed to take part in the nation's biggest ever call to action  on dementia, under a new scheme launched today by Prime Minister David Cameron to challenge the way the public thinks and acts on dementia.
Members of the public will be educated in local sessions, church halls and work places to become 'Dementia Friends'. The scheme will provide free coaching sessions on how to spot the signs of dementia and provide support to people with the condition, whether that is a friend, family member or someone you meet through your job.
By 2015, one million people will become 'Dementia Friends' so they can use their knowledge in day to day life and through opportunities to volunteer to support people with the condition in their community, wards and care homes.   The initiative will boost early diagnosis for dementia patients and help the public to better understand the condition.
This scheme is part of a package of measures announced today as part of the next phase of the Prime Minister's Challenge on Dementia.
It includes initiatives to boost early diagnosis, to make wards and care homes more comfortable for people with dementia and help the public to better understand the condition.
There are currently 670,000 people with dementia in England and this is set to double in the next 30 years.  
Alongside the scheme, the Government is today announcing key next steps for the Challenge on Dementia. These include:
*£9.6 million for dementia research with the expansion of the UK Biobank, which already holds biological data from 500,000 individuals aged 40-69 years. This expansion will include 8,000 brain scans to help scientists discover why some people develop dementia and others do not. *Extra support for GPs on dementia to better equip them to spot and diagnose dementia, and to help the person with dementia and their carer to manage their condition. This will include a toolkit for surgeries, and a requirement on Health Care Professionals to ask all patients aged between 65 and 74 about their memory as part of every standard health check. * An ambitious pilot with a number of schools and youth projects to help young people across the country become dementia aware, helping students understand more about the condition, with the aspiration that it will lead to a nationwide programme. * A £1 million prize fund for any NHS organisation which finds groundbreaking ways to drastically reduce the number of people with dementia who are undiagnosed by health care professionals. * A £50 million fund to create specially adapted wards and care home spaces to improve the experience of people with dementia - using simple changes to improve treatment and the experience of those with dementia. * A commitment that every person diagnosed with dementia will be able to obtain** detailed information on services and support, as part of the 'Our Health' online service directories acrossEngland. * 1,800 care homes and sites - with more than 200,000 people - across the country signed up to a 'dementia care compact'** committing them to standards of care and treatment for people with dementia.
**Prime Minister David Cameron said: **
"We cannot underestimate the challenge we face in dealing with dementia in our country.
"There are already nearly 700,000 sufferers inEnglandalone but less than half are diagnosed and general awareness about the condition is shockingly low.
"Last March, I made clear that I wanted to do something about that and we are now going further and faster to help people and their carers, and to support the research needed to prevent and treat the condition.
"Through the Dementia Friends project we will for the first time make sure a million people know how to spot those tell-tale signs and provide support.
"There is still a long way to go in fighting the disease but together we can improve the lives of millions."
From today, people across England can register their interest in becoming a Dementia Friend on their website or by texting Friend to 88080. 
By 2015, one million people will have become Dementia Friends. Each Friend will be awarded a special 'Forget-me-Not' badge once they have completed their training, so they can be easily identified as being able to assist people with dementia.
The Government's commitment to dementia will be further underlined next week when it publishes its Mandate for the NHS which will set out what the Government expects the NHS to deliver for patients over the coming year. This will include commitments to increasing early diagnosis of dementia and ensuring a better understanding of the condition throughout the NHS.
Health Secretary Jeremy Hunt said:
"I want Britain to be one of the best places in Europe for dementia care.
"Too many people with dementia feel cut off, lonely and fearful without the support and understanding they need.  We need to build a society where people can live well with dementia, enjoying the best possible quality of life for as long as possible.** **
"I have personally pledged to make dementia a priority, and by signing up to Dementia Friends, I would like to encourage the nation in joining me in doing the same.
"Our society must become more understanding and more accessible. People with dementia and their carers should never feel barred from everyday activities like shopping for groceries or spending time with friends. We are putting in place plans to make next year a year of raising awareness of dementia."
Jeremy Hughes, Chief Executive of Alzheimer's Society said:
"Day to day tasks such as going to the shop or catching a bus can become increasingly difficult for people with dementia. Without a helping hand, this can mean people are left feeling isolated, unable to be part of their community and in some cases even unable to continue living at home.
"Dementia Friends is our latest and most ambitious answer to how we can change this picture. We want to rally a million people behind the cause of helping make a better life for people with dementia. I am confident we will not only meet this target but beat it. Dementia is everyone's problem and we all need to be part of the solution."
Dr Eric Karran, Director of Research at Alzheimer's Research **UK** said:
"The UK is a strong base for research, with world-leading research centres and scientists who are committed to finding solutions for the devastating diseases that cause dementia. By bringing researchers together and encouraging collaborative science, the Dementia Challenge is already acting as a catalyst to speed up research. It's great to see such a strong push for research and it's important that we keep up momentum to capitalise on the progress that's already been made.
"At a cost of £23 billion a year to the UK economy, we all agree that dementia is not a problem we can ignore. Finding treatments for Alzheimer's and other dementias is no easy task, but it's one we must tackle if we are to make a real difference to people's lives."
Minister for Civil Society Nick Hurd said:
"This is a great example of Big Society in Action - Government, business and civil society working together to find a best response to a growing social problem.  I am sure that the British public will respond very positively to this call to get involved and make a real difference".
Prime Minister's Challenge of Dementia -  first Progress Report
The first Progress Report published today outlines the achievements of the three Challenge groups; Dementia Friendly Communities; Health and Care; and Better Research.
Dementia Friendly Communities
Led by Jeremy Hughes, Chief Executive of the Alzheimer's Society and Alzheimer's Society Ambassador and former newsreader Angela Rippon whose mother had dementia, this group aims to create a society that understands the condition and knows how to help. Since March, it has:
Launched the £2.4 million programme, led by Alzheimer's Society and funded by the Cabinet Office and the Department of Health, to deliver the nation's biggest ever call to action on dementia to create one million Dementia Friends by 2015.
Created a dementia awareness symbol, a forget-me-not flower, embodying theUK's social movement on dementia. Launched today the new symbol will be worn by Dementia Friends and used by organisations who make a visible commitment to improving the lives of people with dementia.
From Plymouth to Leedsthere are now 7.2 million people in the UK who are living in communities working towards being dementia friendly. From the emergency services to basketball teams and beauticians, communities are helping make life better for people with dementia.
Health and Care
Led by Sir Ian Carruthers, Chief Executive of the South West Strategic Health Authority, and Sarah Pickup, President of the Association of Directors of Adult Social Services (ADASS) it aims to drive improvements in the way people with dementia are diagnosed, treated and cared for. Since March it has:
Seen more than 42 organisations sign up to a "compact" committing them to standards of care and treatment for people with dementia - together they care for more than 200,000 people with dementia in 1,800 homes and sites across the country.
Secured £50m of funding to create specially adapted wards and care home spaces to improve the experience of people with dementia and their carers - using simple changes to improve treatment and the experience of those with dementia.
Worked with the NHS Institute to issue a Call to Action asking hospitals to sign up to becoming dementia friendly care environments by 2013.
Better Research
Led by the Chief Medical Officer, Professor Dame Sally Davies, and Sir Mark Walport, Director of the Wellcome Trust it aims to use theUK's unique resources and influence to accelerate research into the condition. Since March it has:
Hosted a global research showcase inLondonfeaturing more than 150 of the world's key researchers from global pharmaceutical companies and leading universities. 
Early Diagnosis Research: A new pilot project to explore the use of technology to reduce existing diagnosis times by up to 18 months for people in the early stages of the condition has been awarded Government funding. The pilot forms part of the Government-backed Biomedical Catalyst totalling £39 million that has been awarded to 32 projects led by small and medium-sized businesses (SMEs) and universities to accelerate the development of most technologically advanced healthcare
 NOTES TO EDITORS
The PM Challenge on Dementia: Progress Report can be found on the DH website.  
2.   For more information about the PM's Challenge on Dementia visit the DH website.
The Prime Minister launched the dementia challenge on 26 March 2012. Embeddable video of speech.
Speech transcript
The public is being asked to join in the dementia debate online by Tweeting using #dementiachallenge
The Government is running a nationwide TV campaign to raise awareness of dementia and to encourage people who maybe worried about a loved one or a friend's memory  to have those difficult conversations and to encourage them to see seek help early. Embeddable version of the advert.
Those who are worried that someone close to them is displaying symptoms of dementia should visit the NHS website.
Anyone interested in finding out more about Dementia Friends can register for updates by texting 'Friend' to 88080 or visiting the Dementia friends website . People who register will be able to shape the social movement and will be the first to hear about awareness sessions. 
3.    For copies of the forget-me-not symbol please contact Alzheimer's Society on 020 7423 3595.
4.    For more information call the Department of Health press office on 020 7210 5435.
Published 8 November 2012