Dementia Challenge progress report published
A progress report published today gives an update on the first 7 months of the Prime Minister's Dementia Challenge.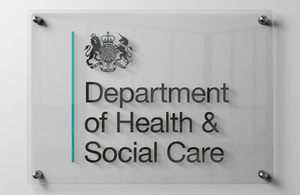 The report, 'Delivering major improvements in dementia care and research by 2015: A report of progress', outlines the aims, achievements and ambitions of the challenge's 3 champion groups.
There is a champion group for each of the following areas:
creating dementia friendly communities that understand how to help
driving improvements in health and care
better research
Dementia friendly communities champion group
The dementia friendly communities champion group is chaired by Jeremy Hughes, Chief Executive of the Alzheimer's Society and Alzheimer's Society Ambassador and former newsreader Angela Rippon. Some of its main achievements described in the report are:
launching a £2.4 million Dementia Friends programme, led by Alzheimer's Society and funded by the Social Fund and the Department of Health, to deliver dementia awareness sessions to 1 million people in the UK by 2015
creating a dementia awareness symbol - a forget-me-not - to be worn by Dementia Friends and displayed by dementia friendly organisations and communities
working with a wide range of companies and organisations to help make life better for people with dementia, including emergency services, schools, financial institutions, energy providers and retailers
Health and care champion group
The health and care champion group is chaired by Sir Ian Carruthers, Chief Executive of the South West Strategic Health Authority, and Sarah Pickup, President of the Association of Directors of Adult Social Services (ADASS). Some of its main achievements described in the report are:
42 organisations signing up to the Dementia Care and Support Compact, committing them to standards of care and treatment for people with dementia - together they care for more than 500,000 people with dementia in 1,900 homes and sites across the country
securing £50 million of funding to create specially adapted wards and care home spaces to improve the experience of people with dementia - using simple changes to improve treatment and the experience of those with dementia.
working with the NHS Institute to issue a call to action asking hospitals to sign up to becoming dementia friendly care environments by 31 March 2013
Research champion group
The research champion group is chaired by the Chief Medical Officer Professor Dame Sally Davies, and Sir Mark Walport, Director of the Wellcome Trust. it aims to use the UK's unique resources and influence to accelerate research into the condition. Some of its main achievements described in the report are:
hosting a global research showcase in London featuring more than 150 researchers from global pharmaceutical companies and leading universities
a new pilot project to explore the use of technology to reduce existing diagnosis times by up to 18 months for people in the early stages of dementia has been awarded Government funding
Find out more about the Dementia Challenge.
Published 8 November 2012