Press release
Ofwat refers Bristol Water appeal
Ofwat has referred an appeal from Bristol Water plc to the Competition and Markets Authority (CMA).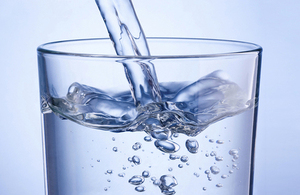 This follows the water supply company's decision to reject the regulator's final determination on price limits for the period 2015 to 2020, broadly on the grounds that they were too low.
The Water Services Regulation Authority (Ofwat) is required to refer such appeals to the CMA under the Water Industry Act 1991.
The CMA's task is to determine the appeal and, if necessary, set new price limits. Its deadline is 3 September 2015.
More details on Ofwat's final determination are available on its website.
Bristol Water announced its intention to appeal last month.
All information on the appeal will be available on the case page.
Notes for editors
The CMA is the UK's primary competition and consumer authority. It is an independent non-ministerial government department with responsibility for carrying out investigations into mergers, markets and the regulated industries and enforcing competition and consumer law. From 1 April 2014 it took over the functions of the Competition Commission (CC) and the competition and certain consumer functions of the Office of Fair Trading, under the Enterprise and Regulatory Reform Act 2013.

The Water Industry Act 1991 requires Ofwat in accordance with the terms of Bristol Water's licence to refer any disputed determination of price limits to the CMA for determination.

All the CMA's functions in price determination appeals are performed by inquiry groups chosen from the CMA's panel members which act as the decision-makers. The members of this appeal group will be confirmed shortly.

A previous appeal from Bristol Water was referred to the CC by Ofwat in 2010.

Enquiries should be directed to Rory Taylor, (rory.taylor@cma.gsi.gov.uk) or Siobhan Allen, (siobhan.allen@cma.gsi.gov.uk), or by ringing 020 3738 6798 or 020 3738 6460.

For CMA updates, follow us on Twitter @CMAgovuk, Flickr and LinkedIn. Sign up to our email alerts to receive updates on regulatory references and appeals.
Published 4 March 2015