News story
NHS medicines pricing deal with pharmaceutical industry
Government and pharmaceutical industry agree final details of new 5-year pricing deal on NHS branded medicines.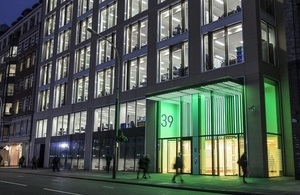 The new Pharmaceutical Price Regulation Scheme (PPRS) will introduce an agreed limit on NHS spend on branded medicines for the first time with all additional expenditure above this level paid for by industry.
The breakthrough deal, agreed with the Association of the British Pharmaceutical Industry, will provide predictability and certainty to both the NHS and industry on the spend for branded medicines. It will also encourage the use of innovative and cost-effective treatments. This will help to strengthen Britain's life science sector and its ability to compete globally.
The new PPRS will come into force on 1 January 2014.
Lord Howe, Health Minister, said:
This agreement ensures NHS patients will receive the most effective, advanced medicines in the world while managing the cost. I'm delighted that today we have published the full details of the new pricing scheme.

UK pharmaceutical companies have responded to the challenges we face as a country, both in terms of the increased demand for medicines and pressure on public spending. I hope in return we have given them the certainty and backing they need to flourish as a sector both here and in the global market.
Published 3 December 2013